Keep digging for gold to win $4000 in CAM4Pays Gold Rush Week 7!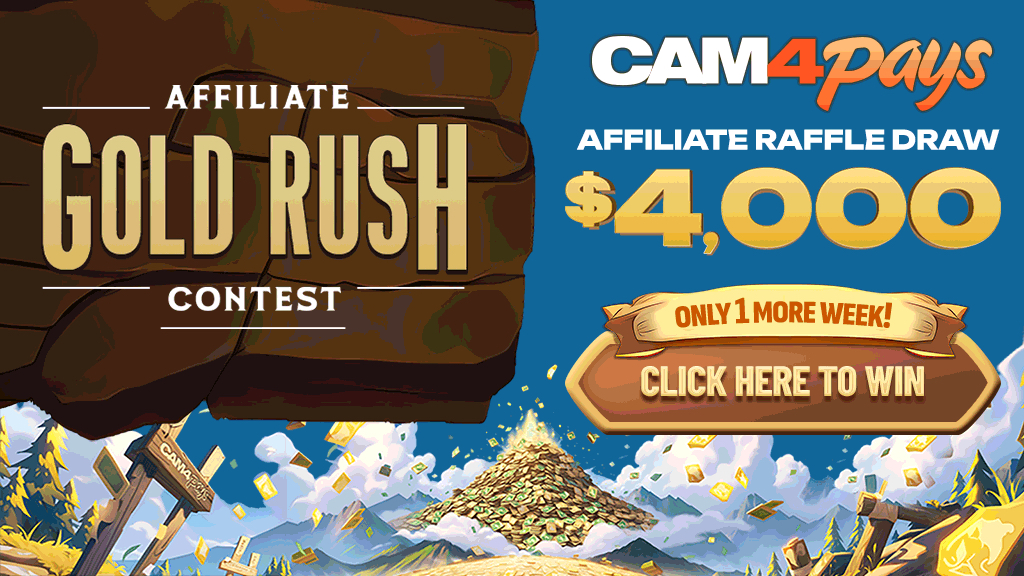 There are still a few cash prizes waiting to be won before the Gold Rush ends – including a $4000 raffle prize waiting at the end of this week!
You can increase your chances to win this week by bringing in customers from around the world. You will earn an extra ticket toward the raffle for every global customer they bring in between November 13 and November 19.
If you don't strike gold this week, don't worry – all your new customers also count toward your total for the final prize of quadruple new customer earnings for the month of December up to $8000.
There's just one more week of cash rewards coming. Join the Gold Rush so you don't miss out!
Full Gold Rush Details
The CAM4Pays Affiliate Gold Rush runs October 1st to November 30th. All CAM4Pays affiliates in good standing are automatically entered into the Gold Rush. If you aren't already a CAM4Pays affiliate, you can join at any time to be eligible for the remaining draws and the grand prize.
For every new customer you bring during the contest, you'll earn a ticket. Each week during the event, there will be a raffle draw giving away up to $4000. The more new customers you have, the more chances you have to win.
At the end of the event, the affiliate with the most new customers over the entire eight weeks wins the grand prize: 4x New Customer Earnings in December up to $8000!
If you have any questions, concerns, or need any assistance, please don't hesitate to contact our affiliate support team at support@cam4pays.com. See the full contest details HERE