Below Deck: Down Under Charters CAM4 Creators and Tackles Stigma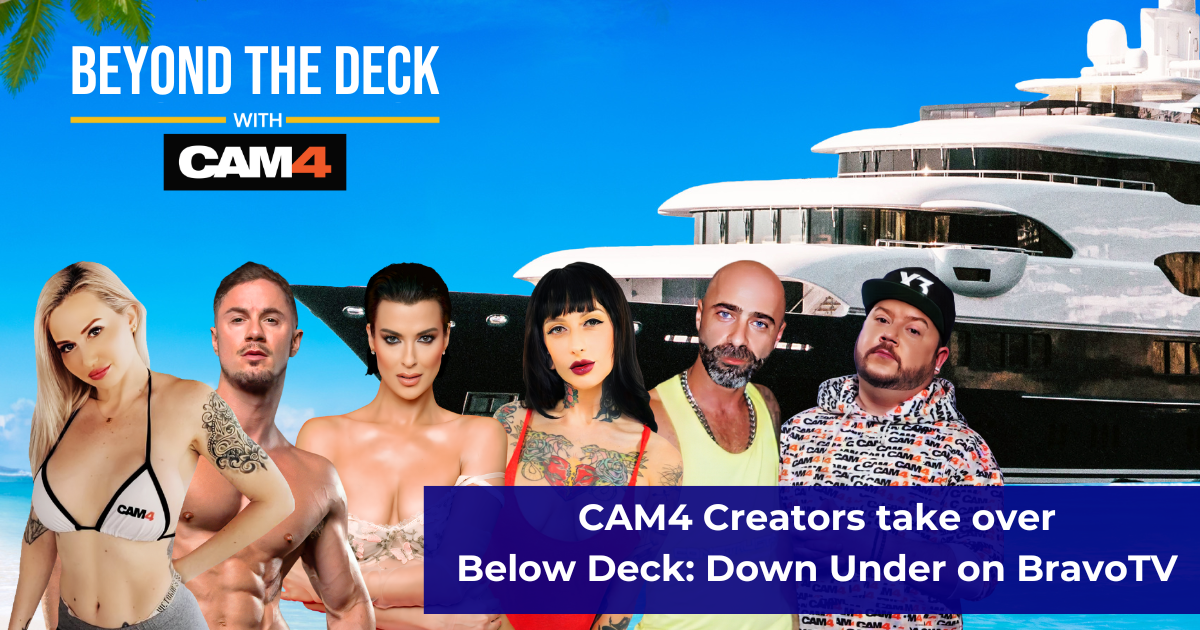 Below Deck: Down Under delivers explosive entertainment that has reshaped the way we look at content creators.  The hit reality-tv show airing on Bravo TV and Peacock, sheds light on some of the industry's most recognizable content creators, offering viewers a unique blend of captivating stories, deep industry insights, and adventure-driven personalities.
Episode 8- "Great Sexpectations" (s02e08) and Episode 9- "Angel Nude Cake" (s02e09) of the new season (Season 2) will captivate audiences as these six daring and sexually charged creators embark on a memorable journey.  Audiences get a rare opportunity to witness creators in action as they foster crucial dialogues and discuss the positive impact a centuries old profession has given them within their life.
Watch The Beyond The Deck Event Trailer
New York-based sensation Laura Desiree, known as "The Big City Kitty," took center stage, demanding nothing but the best from the deck crew. Culver Bradbury, Chief Entertainment Officer, spared no effort in meeting her salacious requests, and creating an electrifying atmosphere which included piggyback fights, extravagant brunches, hot tub parties, and endless antics from these CAM4 creators. Joining Laura were industry luminaries Skyy Knox from Montreal, the multi-talented actress Jessie Lee, the captivating Portuguese entertainer Claudio Antonelli,  CAM4's North American Account Manager Johnny Diamond, and the beloved North American Coach and Account Manager Vanna Faye.
With the success of these two episodes (reaching 1M viewers per episode ) and certainly the most viewed episodes of the season, CAM4 will offer two exclusive live events titled, "Beyond The Deck." Boarding  The Northern Sun, these creators will discuss their experiences, BTS commentary, and sexually charged fun.   Want to know what it's really like to film a hit reality-tv show, now's your chance!   Each creator brings their own unique story and perspective on an industry they have helped build and that millions consume daily.
Committed to amplifying creator voices and championing those who share similar interests, the live streaming platform fosters an inclusive and judgment-free community with a global reach.  Its diverse content categories and innovative features, continues to redefine the industry's limits and empower creators to express themselves authentically.
Join us LIVE as we celebrate these trailblazing individuals and view on demand content from "Beyond The Deck".
Viewing Party Extravaganza!- LIVE
August 21st at 7:30pm ET – 10:30pm ET
WATCH HERE
Behind The Scenes Unveiled!- LIVE
August 25th at 7:30pm ET- 9:30pm ET
WATCH HERE

Media Inquiries:
influencer@cam4.com