Tony Genius Beckons to Hedonism's Forbidden Oasis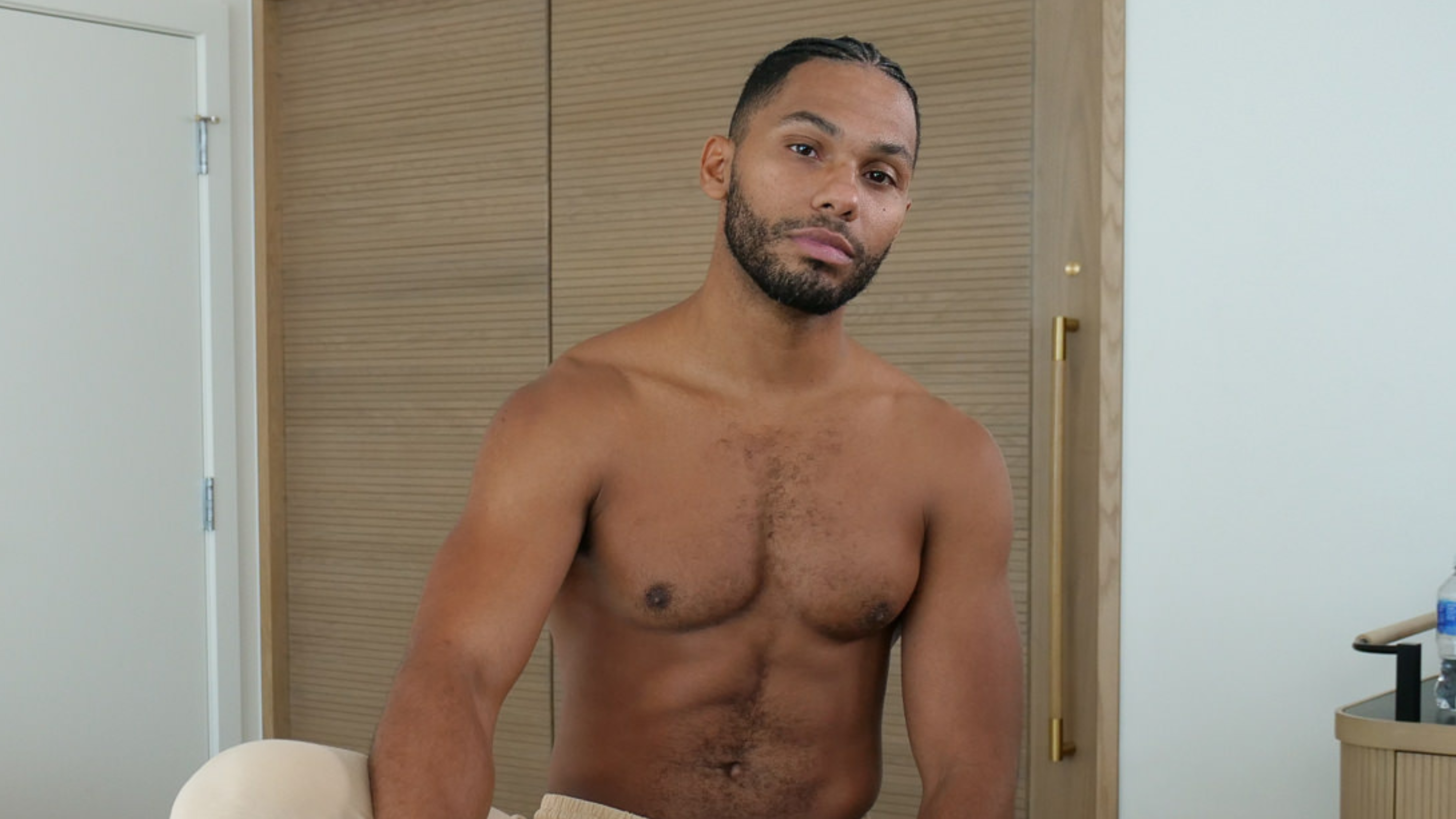 The heartthrob who is about to set the stage on fire, Tony Genius. As Skyy Knox's special guest for the highly anticipated Naked and Uncut Hedonism event in Jamaica, Tony embodies sensuality and a charm of kindness. With a captivating presence and a story that intrigues, he takes us on a journey into his world of adult performing arts. From Atlanta, Georgia, Tony was drawn into the industry after witnessing the allure of its lucrative opportunities. But there's more to Tony than meets the eye. Behind his enticing exterior lies a multi-talented individual who has mastered the art of music.
With his mesmerizing performances, intimate connections, and a passionate desire to fulfill fantasies, Tony is set to redefine pleasure on a whole new level. He embarks on his Jamaican adventure with the anticipation to explore depths of passion in the most unexpected of places. Tony is determined to make waves, quite literally, as he indulges in an ocean encounter with his favorite partner. Whether it's under the stars, in the forest, or amidst the prying eyes of an adoring crowd, Tony Genius embodies the true essence of hedonism.
As the event approaches, one thing is for certain – Tony's provocative charms and unapologetic spirit will leave an indelible mark on everyone lucky enough to witness his electrifying presence. Get ready for a journey of seduction, pleasure, and uninhibited passion, as Tony Genius, igniting something deep within side you.   Not to mention, wishing he was inside us.
Join him tomorrow, July 6th at 7:00pm ET for a Naked News Live Q&A on Nakednewslive.com
Read his interview below:
1. How did you get into the industry?
I had recently moved to Atlanta, Georgia, and my first friends happened to be an adult stars, I wasn't immediately sold on selling my body, but after seeing the kind of money they were making, my mind started to open up and becoming a sex worker  started to look a lot more enticing, so I took a leap of faith.
2. What made you choose your travel guest / How did you meet?
I met Sky Knox online and immediately connected based off of our mutual love for the adult performing arts and his sexy body. We finally had the opportunity to meet at the Xbiz awards in Los Angeles, dinner turned into an overnight hang out and we found out how good our chemistry was together. Ever since then, we've stayed connected and have continually pursued ways to get together.
3. What would you consider as your best asset / part of your body?
I would have to say my best asset is my ass, it is big and juicy with a nice jello jiggle. Everyone loves to watch me shake my ass on camera, it is a skill that not everyone possesses. I would say I make most of my earnings for my ass.
4. What would you like people to know about you that would shock them?
I work in the music business, have been writing music for over 10 years and have established myself in the industry under a different pseudo name and alias. Eventually I will integrate Tony Genius and my music brand into one corporation of brands.
5. What can we expect from your LIVE shows while at Hedonism?
You can expect a lot of crowd sourced sexual fun, I love to get inspiration from the fans on scenarios that they would love to see me in on cam. I love to bring a lot of personality, a lot of charisma and energy, and as much sexual pleasure as possible. Expect to see me. Sensually seduce your mind, body, and soul.
6. What is on your sexual bucket list and what do you hope to cross off while in Jamaica?
I definitely haven't had the opportunity to play in the ocean, so I am really looking forward to having the opportunity to play with one of my favorite guys in the ocean for the fans to watch. Anything in public is very fetishizing for me.
7. Where's the wildest place you've ever had sex / craziest sexual encounter?
Definitely in the forest of Georgia, wild outdoor fun in the middle of birds chirping and fireflies flickering.
8. Hedonism II caters to both "Prude" and "Nude" guests, which one are you?
Definitely nude, I am very open minded and love to be in my natural state.
9. Are you more of a Voyeur or Exhibitionist?
Definitely much more of an exhibitionist because I don't want to just watch, if I'm getting horny, I am joining in.
10. You only have 3 things you can pack and clothes are not an option …what are you bringing?
Dildo, Fleshjack, Lube 😝
Follow our Naked & Uncut Hedonism page for all trip information and live streams:  NakedandUncut.com  
Connect with Tony Genius
CAM4 Profile: @tonygenius69
Tempted Profile: @tonygenius
Twitter:  @tonygenius69
Instagram: @tonygeniusx
Keywords
Naked News, CAM4, Tempted, IOS Connections, It's Only Sex, IOS Merch, Content Creators Trips, Cam Models, Adult Industry, Fans, Contest, Jamaica