Jeff Uncut: Exploring the Liberating World of Hedonism II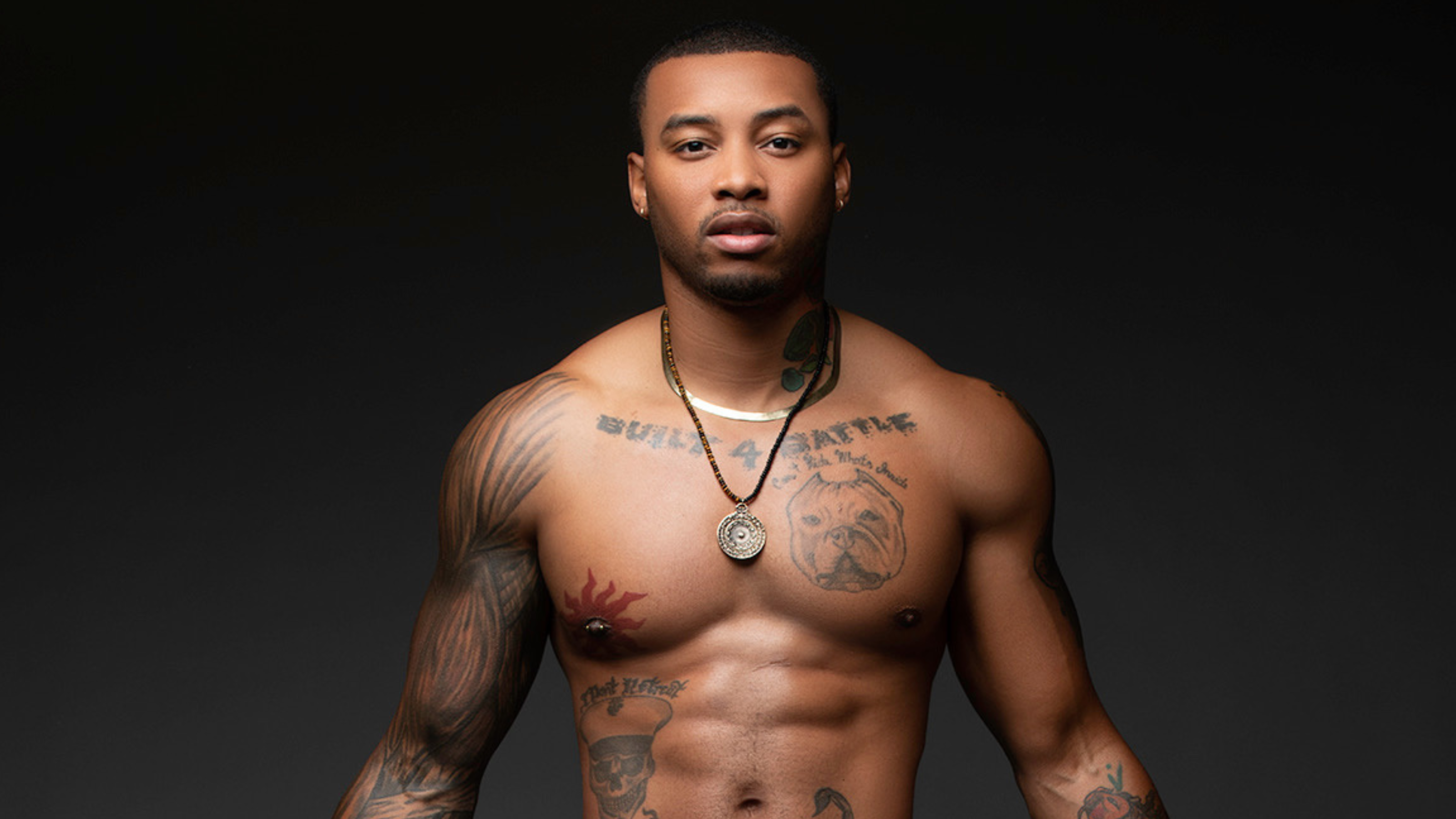 Step into the extraordinary world of Jeff Uncut, a remarkable individual who has journeyed through various realms of self-discovery and liberation.  In the realm of human experiences, some individuals possess an intriguing tapestry of diverse chapters that have shaped their lives in unexpected ways. Jeff is one such enigmatic figure, whose journey traverses through seemingly different worlds.
Join us as we explore his best physical asset, delve into shocking revelations about his past as a Police Officer, and discover the electrifying experiences he brings to life during his live shows.  Brace yourself for an immersive adventure through the lens of Jeff's captivating and unconventional journey within Jamaica
Watch him live tonight, June 23rd at 7:30pm ET for a Naked News Live Q&A on Nakednewslive.com
Read his full interview below:
1. How did you get into the industry?
I entered the industry through a referral from a colleague. They thought I would be a good fit for this.
2. What made you choose your travel guest / How did you meet?
I chose my significant other as my travel guest. We actually met in a strip club. We connected on a deeper level beyond the initial setting and decided to explore our shared passion.
3. What would you consider as your best asset / part of your body?
When considering my physical appearance, I believe that my best asset is my butt. I take pride in maintaining its shape and overall appearance through regular exercise and a healthy lifestyle.
4. What would you like people to know about you that would shock them?
One thing that I would like people to know about me that might shock them is that I was once a Police Officer. It's a profession that many may not expect me to have been a part of, but it provided me with valuable experiences and shaped me in many ways.
5. What can we expect from your LIVE shows while at Hedonism?
During my live shows at Hedonism, you can definitely expect some nude Acro Yoga. I have developed a strong passion for this unique form of physical activity, and I love sharing it with others in a lively and entertaining manner.
6. What is on your sexual bucket list and what do you hope to cross off while in Jamaica?
At the moment, I don't have anything specific on my sexual bucket list. I believe in embracing spontaneity and being open to new experiences. While in Jamaica, I look forward to exploring the beautiful surroundings, connecting with like-minded individuals, and creating memorable moments, whatever they may be.
7. Where's the wildest place you've ever had sex / craziest sexual encounter?
The wildest place I've ever had sex was on a walking trail. The adrenaline rush and the thrill of being intimate in such a public yet secluded space added an extra layer of excitement to the experience.
8. Hedonism II caters to both "Prude" and "Nude" guests, which one are you?
I identify as a "Nude" guest at Hedonism II. I embrace the freedom and liberation that comes with being comfortable in my own skin and enjoy the clothing-optional atmosphere that the resort provides.
9. Are you more of a Voyeur or Exhibitionist?
I consider myself more of an Exhibitionist. I derive pleasure from expressing my sexuality openly and enjoy being watched and appreciated by others who share a similar mindset.
10. You only have 3 things you can pack and clothes are not an option… What are you bringing?
If clothes are not an option, I would pack my sunglasses to protect my eyes from the sun, my iPad to stay connected and entertained, and a good book to indulge in some intellectual stimulation during my stay.
Follow our Naked & Uncut Hedonism page for all trip information and live streams:  NakedandUncut.com  
Connect With Jeff Uncutt:
CAM4 Profile: @jeffuncutt
Tempted Profile: @jeffuncutt
Twitter @jeffuncutt
Instagram: @finalcutts
Keywords
Naked News, CAM4, Tempted, IOS Connections, It's Only Sex, IOS Merch, Content Creators Trips, Cam Models, Adult Industry, Fans, Contest, Jamaica