Dirty Drizzy Slides onto the Scene as CAM4's Newest Influencer!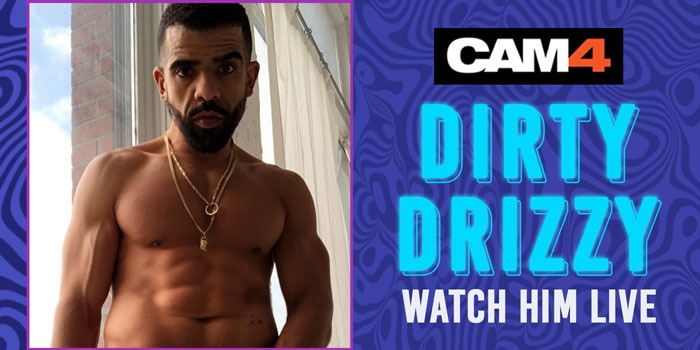 We're so excited to announce our latest influencer partnership with highly popular cam star Dirty Drizzy.   Drizzy has been an industry hunk, loved content creator throughout the camming community, and bears an uncanny resemblance to Drake.  He has created a name for himself worldwide and is highly focused on a judgement free zone for ALL to watch and enjoy.   He is your classic, versatile cam guy with enough sexual interests to keep you begging for more.  Showcasing his favorite kinks and sexual desires, Drizzy is a great addition to CAM4's platform.
Drizzy will be doing 2-3hr shows weekly on Monday's & Wednesday's from 8pm – 11pm ET / 5pm – 8pm PT.
For those who are new to Dirty Drizzy, this hunk is all about promoting equality, peace and love.  Spreading the important message of love, he is also spreading out the number of days in which he cums.   Being a fan of edging.  Drizzy typically waits days to bust but…  a splash of a time is sure to be had while he's live!