Want to earn money working from home webcamming? CAM4 is the world's largest adult webcam site with more visitors than any other, meaning more people watching and more earning potential for you.
Viewers who visit CAM4 buy tokens to tip performers (you) and you can then collect and cash in these tokens/tips for real £ to your bank account whenever you want. Each token is $0.10 (about £0.07p); so when you get 1000 tokens (quite easy to do) you get about £70 you can withdraw to your bank. Top performers in the UK earn in excess of £3000 a month and you can choose to work and withdraw and get paid whenever YOU want to!
Getting started is free and easy to do; here's a step by step guide to getting started:
1) First go to www.CAM4.com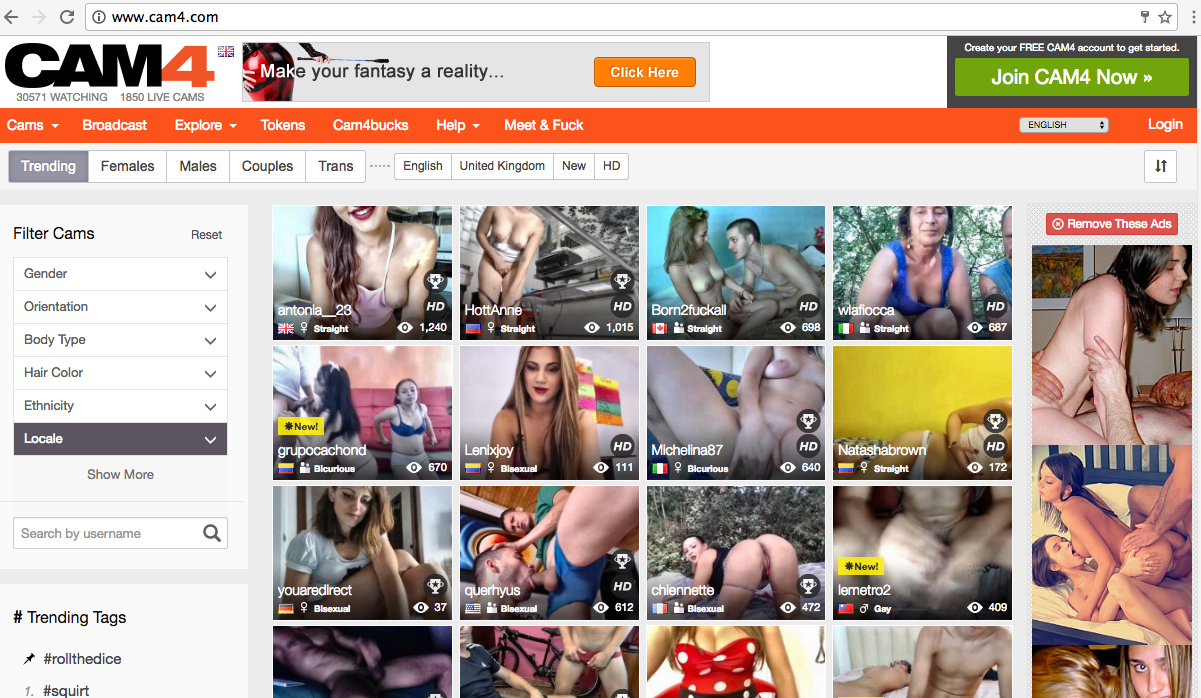 2) Click Join CAM4 Now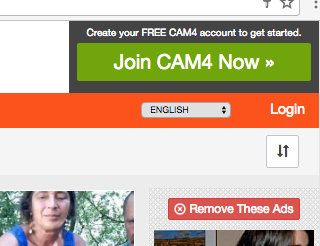 3) Fill out your details choosing a username, password and email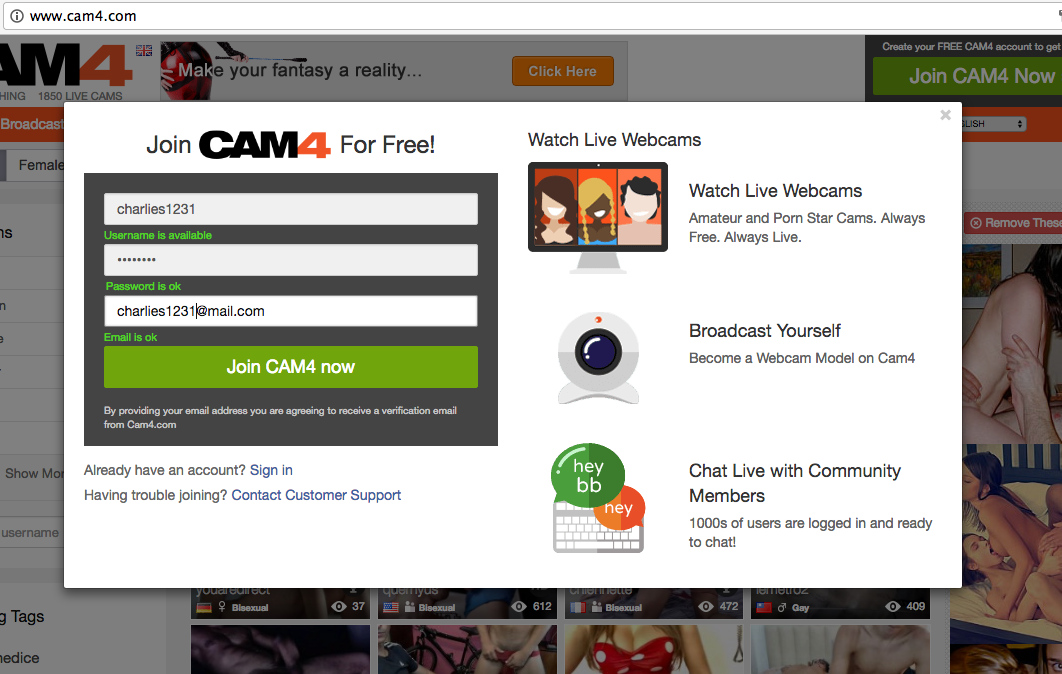 4) CAM4 will now send you an email to verify your account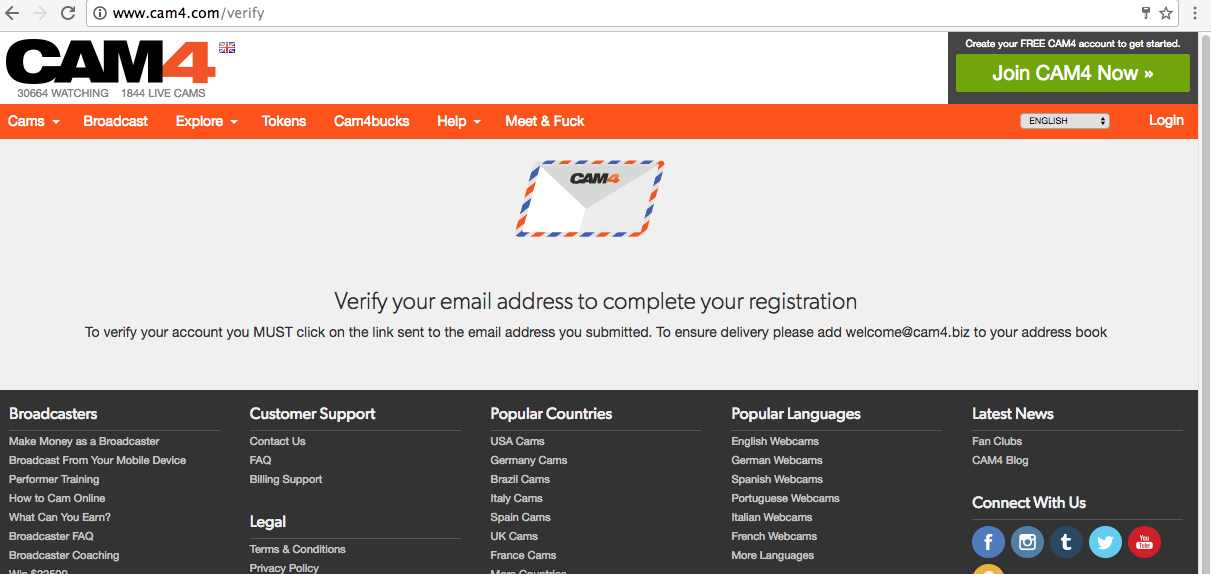 5) Go to your email and verify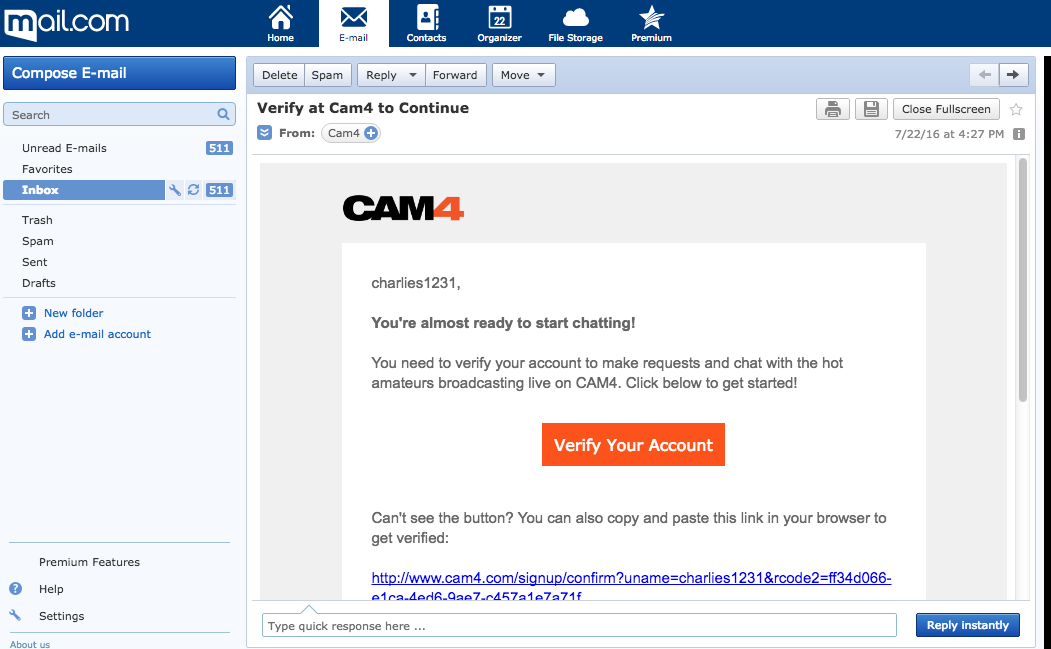 6) You will be directed to the following page
7) From here you can broadcast live and start earning! Click Broadcast and fill out the information required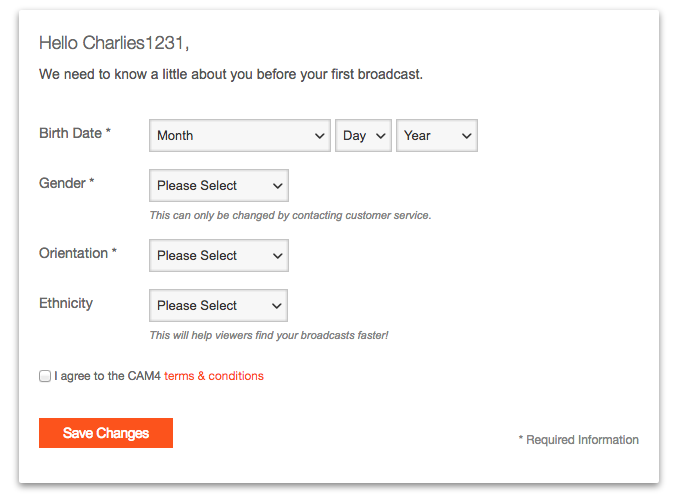 8) Now you can allow CAM4 to access the camera so you can stream live and away you go! Be sure to fill out the information like your target in token tips, a bit about your show (what you will do for X amount of tips i.e. flash for 20 tokens). Also tag your show here i.e. #blonde #naked so people can find your show on CAM4.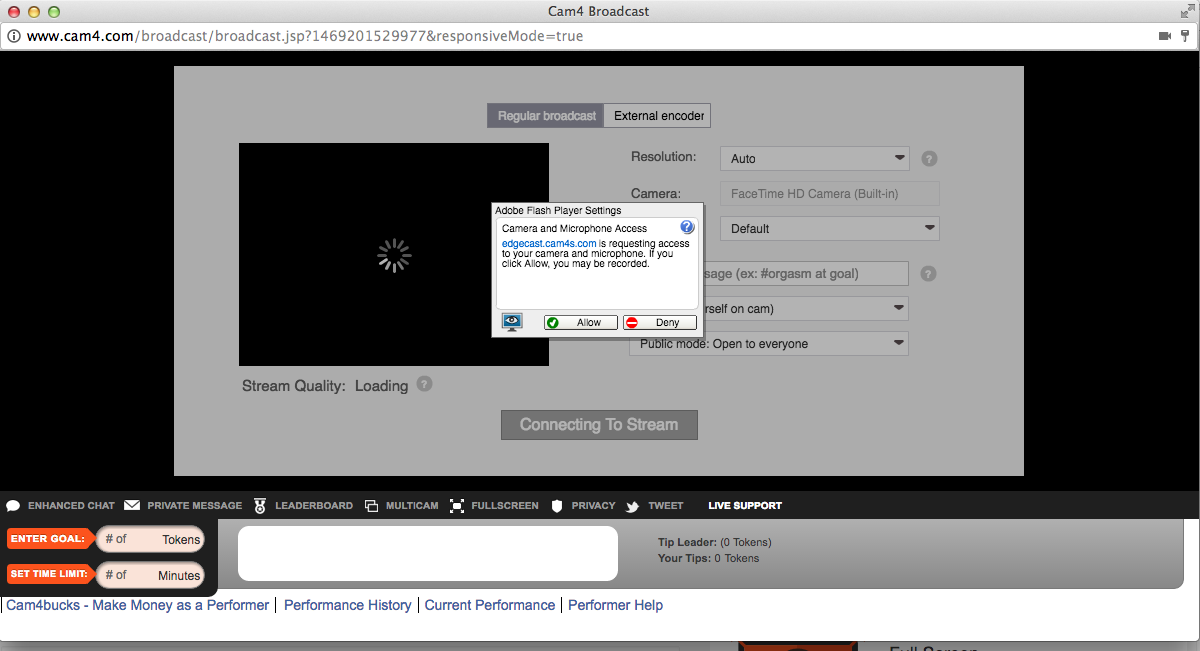 9) To set up so you can withdraw your tokens into £, go to CAM4bucks at the top of the page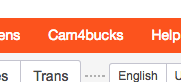 10) Click Payment method at the top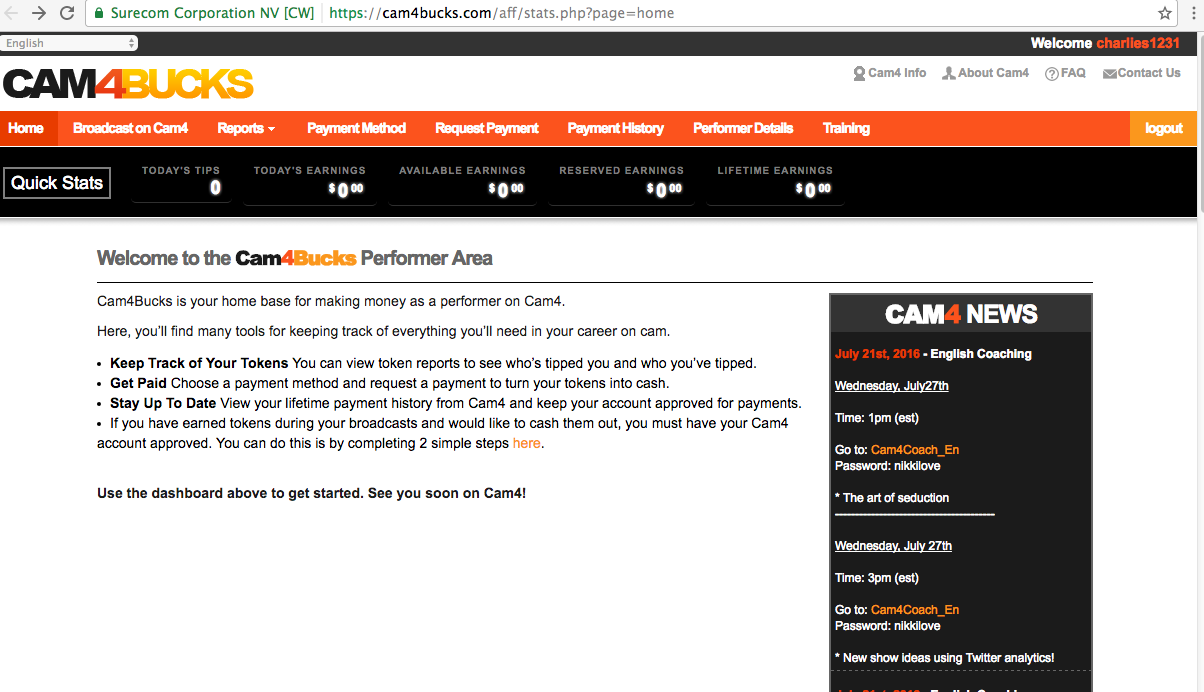 11) and now you can set up and select how you want to be paid and withdraw your tokens. Remember each token you receive in $0.10 – so 1000 tokens in tips if $100 (about £70).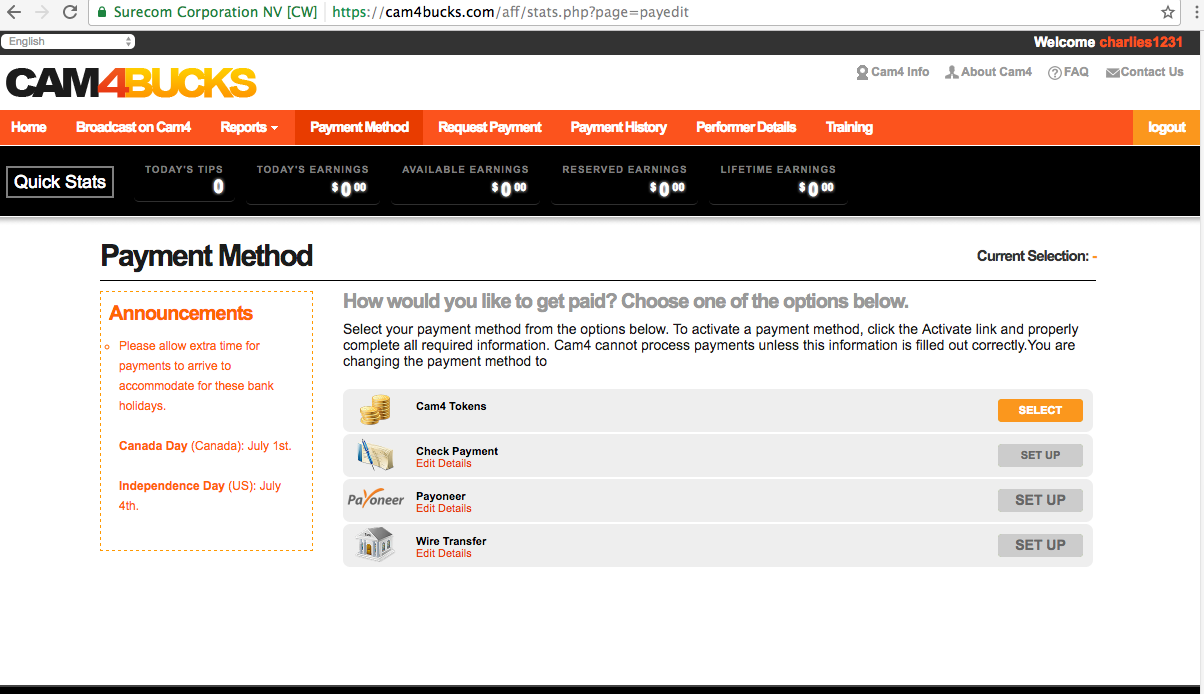 12) To be able to withdraw and continue performing you need to provide ID legally so we can be sure you are over 18. Click on Performer Details at the top of the page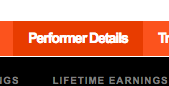 13) Now click status incomplete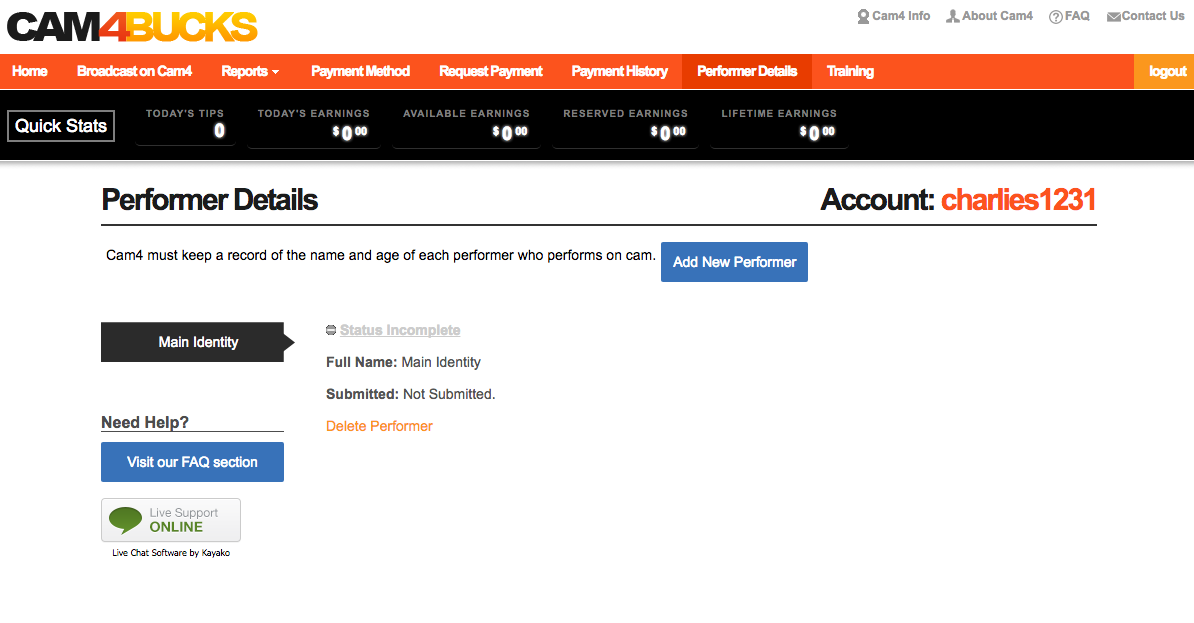 14) Follow the instructions to provide ID
And that's it! Now you have your own cam business; you can perform when you like, theme your shows, build a fan base, do public or private shows and earn for having fun!
To restrict your account in anyway, go back to cam4bucks and look on the left hand side for options.
To learn more we have coaching sessions and be sure to check out other performers and learn from the best. Check out our blog www.blog.sex.co.uk and subscribe to the mailing list to be kept up to date about all features on CAM4.
Happy camming!