Reading time approx: 9 minutes
---
Want to become a Camboy? Want to have a source of income from home, and earn a lot of money at the same time? So this you can get sorted quickly – here we have created a complete guide for you to become a webcam model.
Among other things, you'll learn how to get started, what mistakes you should avoid, and how to turn viewers into fans!
Contents
What exactly does a webcam boy do?
You present yourself on a webcam site for adults. Viewers can watch you, chat or "tip" money. Most of the time, this involves some eroticism, such as masturbation (or it might even be sex), to make them watch your cam.
(If you're a woman and on the wrong page, then check out our guide "How To become a Cam Girl")
But if you're male – then read on for more information about shows, models, how to get started in the adult industry, performing and the like.
Exactly what is shown (or not) is up to everyone – you make the rules. But let's be realistic: the audience wants to be entertained. And to make a lot of money as a cam boy, you should be aware of that.
The broadcast usually takes place within your own four walls. Of course, there is also the possibility to broadcast via an app on the go (e.g. via your phone or smart device, as long as it's got a camera).
You can work from anywhere
The chance to earn a lot of money (up to £4,000+ per month)
You can get up whenever you want! Working hours are flexible
You're the boss. Nobody tells you what to do or when to leave the show
So, does that appeal to you so far? Then read this article to the very end. Any questions you don't have answered now will be resolved in the course of time. And remember, you don't have to use your real name, and you don't have to be gay!
You don't get a fixed salary. You take care of your own income, you are self-employed, so to speak! So how much money you earn depends solely on one component: YOU!
If you take advantage of this opportunity and commit to becoming a top cam boy, you can make proper dough, as male models are always needed for performing on cam shows.
However, if you are more likely to get to Wishy-Washy about it, then you can't expect a particularly high profit to be made. Remember one thing – you are in charge of your own destiny!
Working more hours, being there longer and taking good care of your fans increases your income. What else is there to understand? Even the top models will agree with this one – the more you give, the better your income! You need to be committed.
The best Camboys earn in the 4-digit range per month (i.e. between £2,000 and £6,000). If you work less (i.e. part-time) there you can still expect to see in the region of £500 to £1,500.
Use this calculator to test it.
Viewers can enter and watch your broadcast room for free. However, they can give you 'tips'. This premium model works very well and actually leads to higher revenues of the best web models.
Tip: Don't show everything you have. Use goals and don't do the "good stuff" until you get enough tokens – this keeps your fans hanging around!
You can then exchange the tokens for money.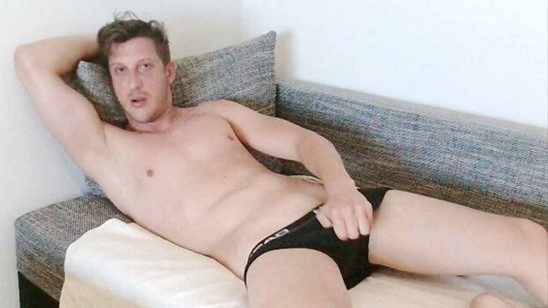 There are different ways to make money as a male (gay or straight) with a webcam. We will now be looking at them in detail together.
Of course, these are the most well-known webcam shows. Adult entertainers performing shows live online – what better way to enjoy yourself and make money into the bargain.
You can be alone or with your partner (or someone else) in front of your computer (or via the app on your smart phone) and perform your web show.
As long as your camera is streaming, you have the potential to make money!
With this option, not everyone can watch your stream. On the contrary. A single person pays you (really well) to be there just for them. There is huge potential here that needs to be exploited, and many long-term performers use this to increase their earnings.
As a self-employed camboy, you also have to think like an entrepreneur! You can try to separate your working time and your income a little. This means: build up a passive pillar.
How does that work? Shoot videos with sexual content and offer them for sale. You have the option here for long-term additional earnings. People simply buy them to enjoy at any time!
The whole thing can be increased. On Cam4 you can set up your own fan club. Your fans pay you monthly to see exclusive photos and videos. Sure, that does work. However, if you have built up a large fan base, it works really well. Once you get started this can become part of your regular income.
There is a big myth about the "right" appearance. The fact is that people are very different, everyone has different preferences. So you don't need to be an extremely muscular athlete to succeed. As they say – it takes all sorts to make the world go around!
The same applies to age. Be over 18 years old and the rest doesn't matter, whether you're 20 or 50, or even older! The biggest objective when online is to have customers in your room while you perform.
Your sexual orientation is also rather secondary, it doesn't matter if you're gay or straight. If you are alone in front of the cam, you will mainly watch gay users. However, there are some successful camboys that are heterosexual.
To start with, what you already have will usually be enough. Your laptop or smartphone. If you want to approach it slowly, a little more professionally, I recommend you to buy a good external webcam. Many male models prefer this option, and find it easier for their show.
In the next step, you can improve your sound with a good microphone. Full professionals sometimes use special lighting, which improves the image.
First off, just try to be yourself. It is also beneficial if you bring the following qualities. But they can also be learned as you build your experience.
It's a bit weird at first to sit in front of the cam and entertain strangers. This is normal and will quickly improve with experience. However, you shouldn't have a big problem with showing yourself – this is a big must in the male adult industry.
Viewers seek the interaction. They could also watch a porn, but they prefer live shows. Flirt with them, talk to them, ask questions. Turn a monologue into a dialogue – chat with your customers to keep them in the room!
At the end of the day, people want to see how you get it, or have sex. You must give them that. It's all about selling yourself and making your public keep coming back, many times over.
Set your own rules and stand by them. Not everyone always likes everything you do (or not). You are the boss in your chat room. When someone makes the effort you have to be consistent. Remember your job is about selling your best qualities, after all it's a competitive industry out there – after all sex sells!
So, now it's going to be exciting. What do you have to look out for to get a lot of the cake? These tips from many of the best male online performers should help you get started.
You have your own profile on the cam site. Everything should be right here to make a good impression! Fill out all information in as much detail as possible, including how you like your sex. And add lots of sexy photos. Remember you need to attract people to your site to start making new fans.
It takes a little bit of work until you have established yourself as a webcam boy. That is quite normal. Nobody knows you yet. Be as active as possible and live in front of the cam. It's going to pay off enormously later! Above all, you've got to get yourself out there so your viewers can remember your name easily find you on the site.
There are several ways to get people into your webshow. A sure number is social media. The top three platforms are Twitter, Instagram and YouTube.
Twitter in particular is recommended. You can publish FSK18+ content here without being blocked. We are also happy to promote you on our account if you are still serious about your online job.
In addition to the Twitter promotion, we can recommend you in the newsletter to thousands of recipients. It's best to do an interview (writing or via Skype) to get straight to your public. We can also share this on our blog. Just ask the support – we are always happy to help you.
How do you get to most viewers? By appearing on the website's home page. How does that work?
Well, there are different metrics that determine where you are displayed. For example, your location, the duration of your live shows in recent weeks, your earnings over the last few weeks, and your video quality.
You see: some factors you can influence directly, others indirectly. My tip for new Camboys: stream as much as possible.
We want to help you on your way! Here you will find more information to get better:
Training area for tips and tricks.
There are a lot of Camsex providers. But which are the best in the English-speaking world.
Chaturbate
Stripchat
Bongacams
Mydirtyhobby
Choose the platform you like best. I recommend Cam4 as it has the largest gay community in the English-speaking world.
In summary, here are the reasons why it makes sense for you to become a webcam model.
Finally a job that can be fun!
High income
Free time schedule
You will be admired by fans
You do your own thing
Sign up here and become a Camboy
Are you ready to go? Well, you can easily register here and start within a few minutes.