Christmas Party with poison dollz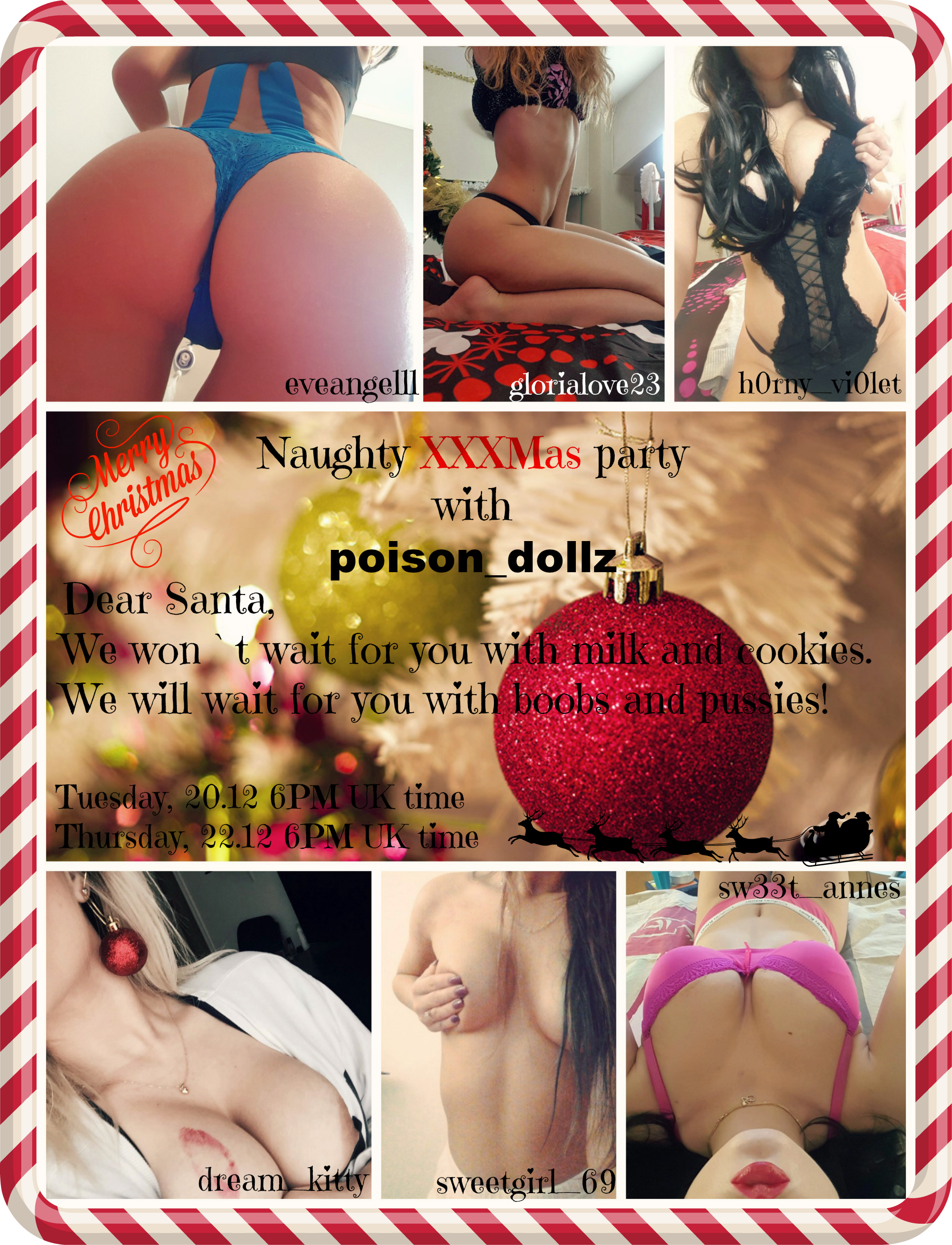 I told you before and I'm reminding it to you now.. Christmas on CAM4 is eXXXtraordinary! If you're not fully convinced, here is another proof:
We are going to be witness to 2 magical shows that will definitely bring us into the magical Christmas spirit. Are you curious? Let me give you some hints: they are SIX, they are HOT, they are NAUGHTY, and they are HORNY!
BINGO! Our lovely Poison_dollz are willing to give us 2 special XXXMas shows.
The hosts are:
Perfect mix for a perfect XXXMas!
When?
Tuesday, 20.12, 6pm UK time
Wednesday, 21.12, 6pm UK time
Location:
www.cam4.co.uk/poison_dollz
Santa is coming early this year, and his sack ain't empty. He brings 6 sexy helpers! You are all invited to `take a piece` of this awesome present.