Cam4 Lesbian Show with Chiennette and Sexbynight4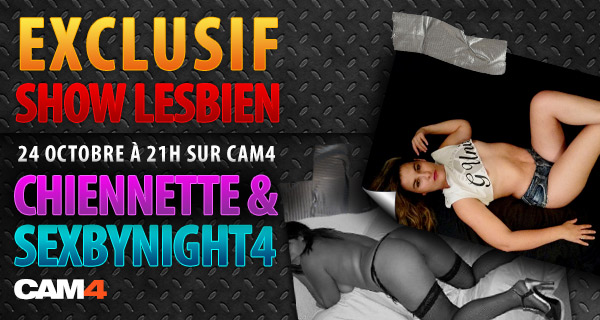 We always find some naughty room to watch or some kinky show to enjoy on Cam4. Two of our hottest camgirls decided to please our eyes with a lesbian show.
Yes, you saw that right, sexbynight4 also called kat_aluna and Chiennette will entertain you with a lesbian show. You don't want to miss this!
So on October 24th at 8pm (UK time) join kat_aluna's room for a very very special show!
I dont think you need more details about this hot show, especially when two of the hottest hosts: kat_aluna and Chiennette will make your fantasies come true on Cam4
So remember the date: October 24th at 8pm
Where: www.cam4.co.uk/kat_aluna
Their show will be recorded, so in case you will miss it, you can purchase the video later. And another surprise of the show, will be a Group Show, so don't miss the chance to buy your ticket to paradise
Don't forget to follow these hotties on Twitter:
kat_aluna: @sexbynight4
Chiennette: @avamoorex
Cam4: @Cam4_uk