English sex, seriously, that's something too? In France, they have oral sex and in Italy they play it creatively safe when it comes to pregnancy prevention. But how do you make love on the island? Follow us and your gut, and you think you'll end up in heaven.
We've done some research for you and one thing is for sure: you can't get more passionate! This is all about explosively good sex.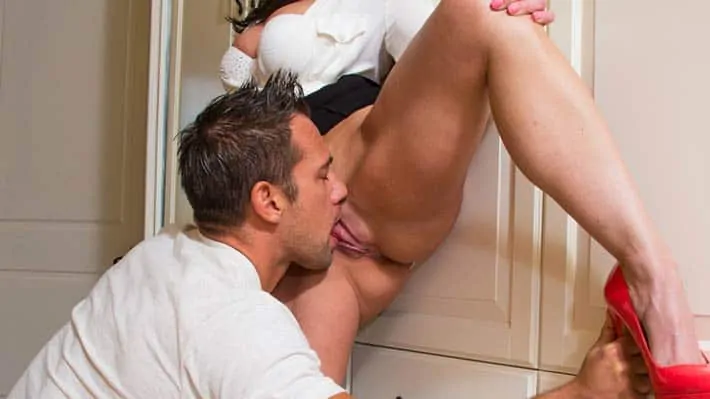 What is English sex?
From many a lusty BDSM variant, attributed as a preference to the English, to impulsive ecstasy, sometimes breaking furniture, everything is possible on the British island. We focus here on heady sex without fetishistic claims.
According to one study, it is not at all unusual for English couples to let their emotions run wild, regardless of material losses. This can sometimes hurt, but in England people are tough. Get ready for explosively good sex!
Attention to injury risk, sexual morality
Scraped knees during a lively sex game on the carpet, broken china while changing positions on the kitchen table, broken floor lamps – in England, insurance companies must be busy. Of course, there may be a few bruises.
On the other hand, fiery, impulsive sex has a lot to offer! With a few small safety measures, you can indulge in wild lust without having to tell your parents why the expensive vase ended up in the bin last time.
Uninhibited sex with no regrets.
According to surveys, the English have sex all over the house, but apparently rarely in bed. We could learn a thing or two from this spontaneous versatility when it comes to sexual intercourse in this country. Here are some tips for accident-free sex in all rooms …
Sex without corners and edges.
Sore toes are very popular when changing rooms, say from the kitchen to the living room. The famous door frame got in the way and with a stabbing pain in the foot, the pleasure is usually gone too. So it is better to take it easy!
It is better to slip with pleasure than to slip.
Haven't scrubbed the shower in a while? Soap residue and the nice sopping, mutual soaping can increase the risk of injury during already treacherous sex in the shower.
It's best to look for a solution, but it's actually easily found by planning the phase in the shower as a slow warm-up or as a more romantic, foaming afterplay.
Test furniture when you're not in bed
Not every piece of furniture is suitable for passionate sex play. So before you both end up on the floor with your table from the Swedish furniture shop, try it out first to see if it is stable enough.
The thing with the carpet.
The higher the friction, the higher the risk of sore knees or buttocks. If you want to have spontaneous fun on the floor, change positions more often or just take it easy. A rug seems fine beforehand, but some can be quite abrasive!
Hot sex without a fire extinguisher.
If you're on fire for each other, you don't have to set the whole flat on fire. Candles provide romantic light – but the mood is quickly killed if something catches fire. So please don't put candles on furniture you might want to have sex on.
Lustful ecstasy – English sex.
Just letting go and enjoying it together is definitely something you can learn from the English. On the kitchen table, the washing machine, in front of the sofa instead of on it – it doesn't matter! And why not? Because sex doesn't always have to take place in bed!
Just make sure you minimise the risk of injury and maybe don't wreck your household, and English sex will be a varied highlight. Lots of fun.
In other words anal sex is also suitable
We would discuss the most delicious sex in English with you, without including any real fetishes. We definitely think anal sex can be part of this, because boy it sometimes seems like you end up in heaven instead of in bed.
Most men do know this pleasure and often experience it as some of the most delicious sex, but you often don't keep it up all night. If you do want to fill an entire night, it is best to look for different positions and ways to indulge each other.