We've added new Spring Flower Letters gifts!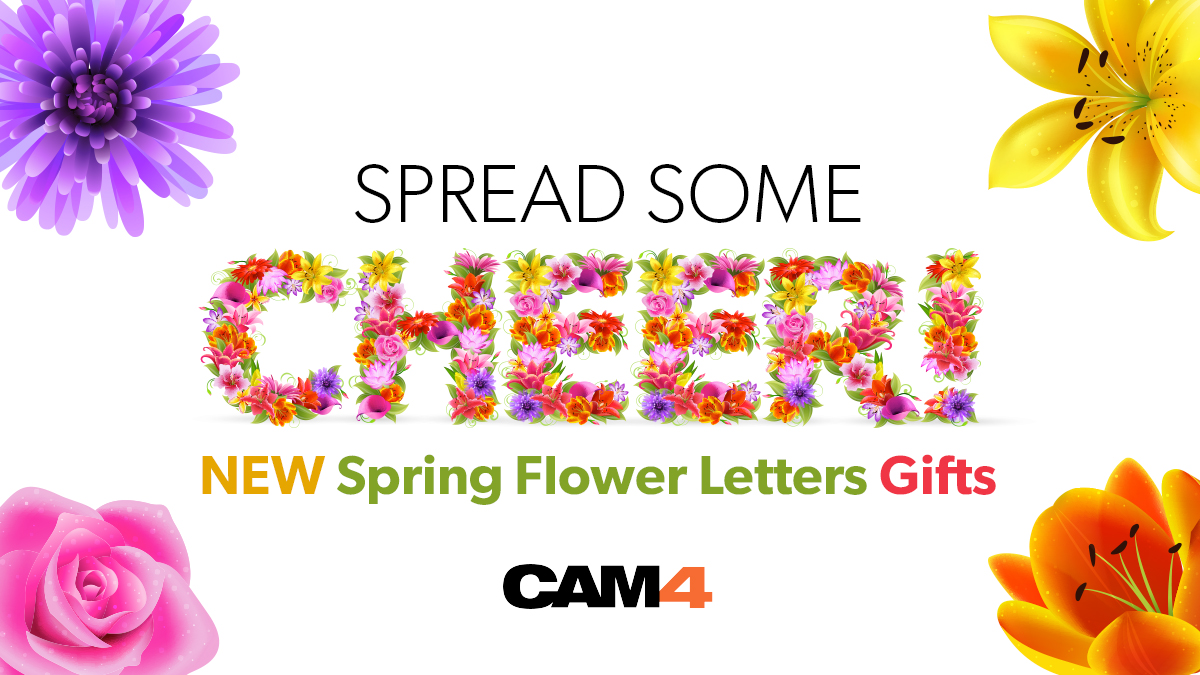 Now you can leave a message on a special somebody's gift display case in freshly bloomed flowers!
Have you tried sending CAM4 Letter Gifts to send a message? Here's a few tips and tricks to make it easier.
Write Backwards!
The first gift you send will be the last one on the gift display case, so you need to spell out the message backwards to make it readable! For example, if you're sending a word like LOVE, make sure to send E-V-O-L.

Break Up Words For Readability
Instead of the empty spaces that are between words usually, you can use simple gifts like Kiss to break up the words in a message and make them even more readable. Plus, the gifts add extra color and fun for the receiver!

Hundreds and Hundreds of Emojis
Love using emojis when you write a message? You're in luck! You can use the entire CAM4 gift catalogue the way you would use emoji's regularly. Check out these messages for inspiration:

There you have it! Start sending messages on your friends and favorites' profiles today!