THE ART OF CAMMING: AN EXPLORATION THROUGH THE EYES OF ANNA_WEST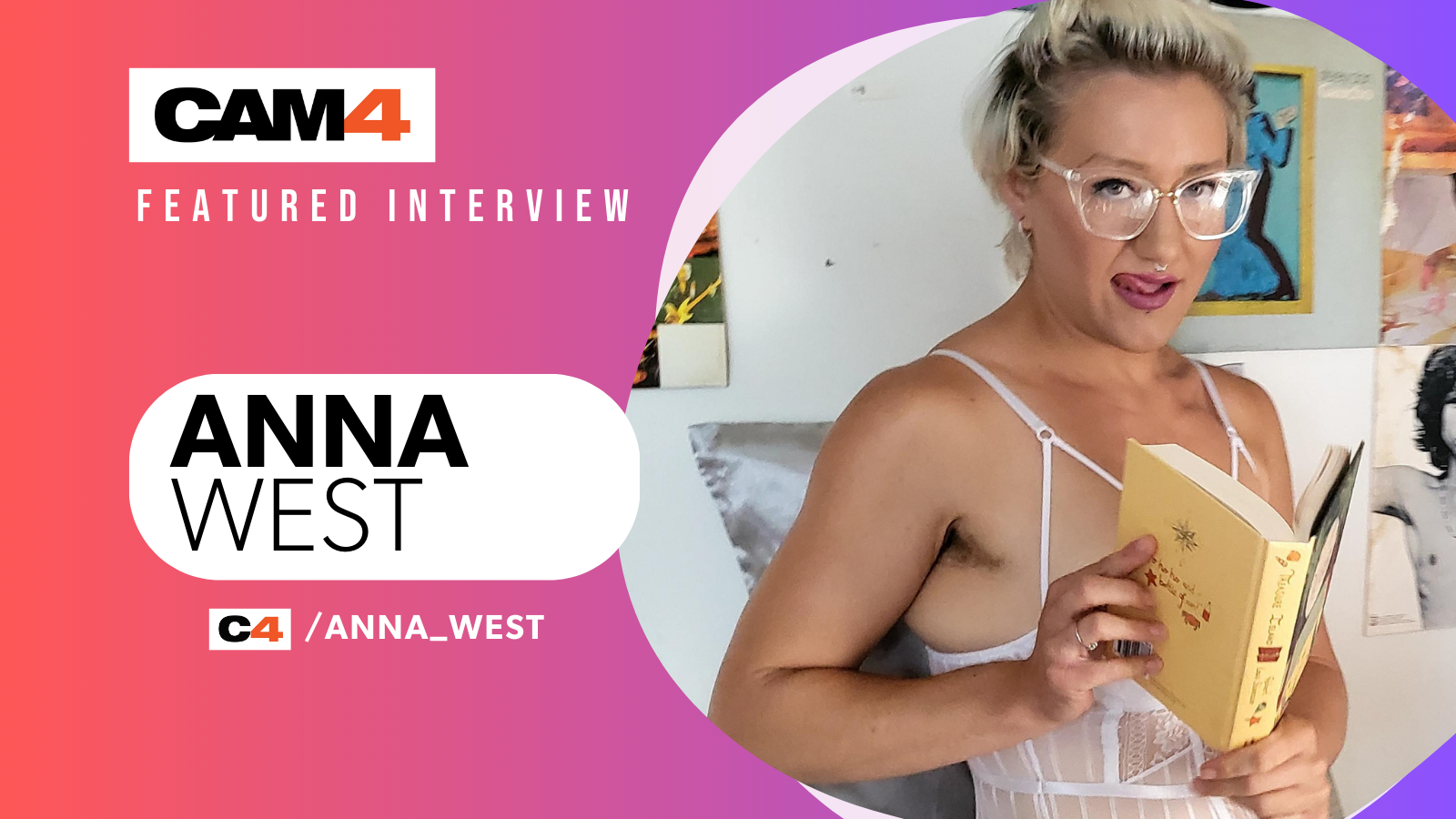 Exploring the world of adult entertainment can be an exhilarating and liberating experience. For some, it is a way to express their sexuality and desires, while for others, it is a source of income and creative fulfillment. Regardless of the motivation, camming on CAM4 has become a popular platform for individuals to showcase their talents and connect with like-minded individuals.

One such person is the self-proclaimed MILF-next-door, Anna_West, who enjoys creating shows for a willing audience. She takes pride in her ability to evoke pleasure and excitement from her viewers and often bringing them to the edge with her tantalizing stories and games.


"Camming can be a liberating and empowering experience for those who are willing to explore their sexuality and connect with others." says Anna_West
As a camming creator she understands the importance of building connections with her viewers. She sees it as a puzzle, finding the best way to fit the pieces together to create a seamless and enjoyable experience for everyone involved. She is consistent in her efforts, always communicating with her audience, taking notes, and seeking advice when needed.

For her, the ability to bring her content to a platform like CAM4 has been empowering and confidence-boosting. She is grateful for the luck and perseverance that has allowed her to build a successful career in this industry. With the support of the CAM4 community, she hopes to continue creating memorable moments with her fans and friends.
CAM4 recently sat down with Anna_West to discuss her thoughts:

For audiences who love you or that are meeting you for the very first time, can you tell everyone what kinds of shows you do and best known for?
My shows are a wet dream for sure. I love to drip and tease my milky titties. After that, my beefy clit is sure to satisfy and the drink to satisfy a squirt for you and a squirt for me!

You are building a brand as the MILF next door. Can you tell us about this and what do your fans love most about your MILF persona.

Being the MILF next door, my snack basket Is always full of your favorite treats. I am always ready to play the best games and my stories will keep you on the edge until the best part.


You are a self-proclaimed cock enthusiast. Can you tell us why you chose this title and what it is you love most about entertaining the "cock".
I seem to be fascinated by the fuck muscle and how we use them. A very real muscle with textures and perfections to be appreciated and used with passion.

When you jump on CAM4, create incredible live webcam shows, what do your fans ask more for? What do your fans love, and what turns on your fans the most?
The squirt! A few drips of milk and a hot shot of squirt dripping down your cheeks!

What do you love most about camming?
My passion for camming right now is showing you I am enjoying myself and our passion can really flow and bring such pleasure.

For new fans and viewers, what type of connections do you want to make with them? What do you want them to know about you, your shows, and why should they keep coming back?
I think of connections as building blocks, finding the best way for those blocks fit together. Each time is really the most exciting part for me.

For anyone wanting to become a creator like yourself, what are some of the best pieces of advice you would give them?
I needed to focus on being consistent and building connections, communicating with the viewers in my room, putting myself out there for anyone, and making mistakes and taking notes after. Asking for advice when I need it because support is out there.

With so many creators out there, can you tell us how becoming a core creator on CAM4 has empowered you and what do you want to achieve as a core creator.
Being able to bring my content to this table on CAM4 has helped me realises my confidence and fortified by the CAM4 community. I hope to surprise myself and make some awesome memorable moments with my friends and fans.

How has "Luck" played a role within your life. Would you consider yourself lucky, have been lucky in building your career so fast? What does "Luck" mean to you?
I am grateful with the moments I have had. I think "luck" is something tangible. If we put intention out there, that intention returns to our favor. I think building my career has definitely been a few strokes of luck and lots perseverance. I feel empowered and grateful to be here.

CONNECT WITH ANNA_WEST:
Official CAM4 Channel: cam4.com/anna_west
Recorded Content: Myshop
Twitter: @jaynewest31
Instagram: @jayne.west31
TikTok: @jaynewest31
Tempted: @anna_west