Naked & Uncut Estonia Contest Winners Thrill the World!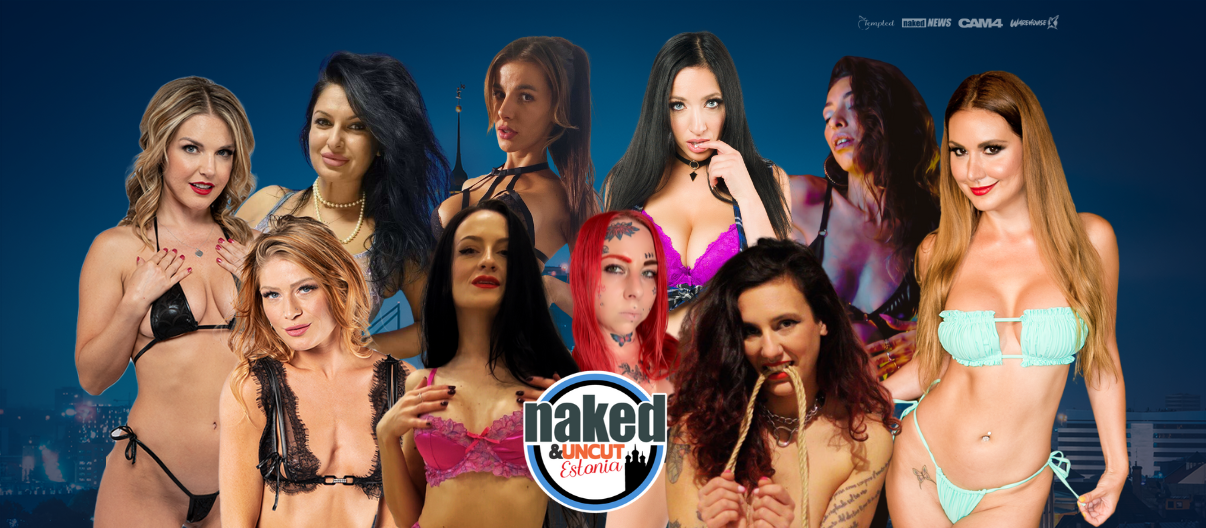 The pulse-pounding adventure unfolds as CAM4, Tempted , and Naked News once again ignite the flames of anticipation, launching the eagerly awaited Naked & Uncut series, this time whisking creators away to the exhilarating landscapes of Estonia. In a heart-throbbing extravaganza of voyeuristic exploration, these daring creators are ready to embark on the adventure of a lifetime at Warehouse X.
Hailing from the diverse corners of Italy, Romania, France, and the UK, these creators are bringing their unique flair and creativity to this electrifying journey. Brace yourself for the original sexuality that lies ahead, as special guests from Tempted and Naked News add an extra layer of excitement to this bold experience.

Don't forget to mark your calendars for six days of unparalleled sexual excitement and raucous laughter, kicking off on October 20th through to October 25th, WATCH HERE. The creators will be under the spotlight 24/7 at Warehouse X, engaging in heart-pounding games, truth or dare, Lovense cam appearances, and an endless array of exhilarating activities. This promises an immersive experience like no other, with all expenses covered as these creators step into Warehouse X and leave the bustling world.  Live Streaming Adult Content Meets A Big Brother House Like No Other.   Creators get to amplify their reach and promote their unique brands.


Announcing Our Winners:

With Special Guests:
and Hosted By:
Dive into the captivating profiles of these exceptional winners on October 7th, as we unveil dedicated featured interviews for each of them on the CAM4.blog. Immerse yourself and get to know these captivating individuals on a deeper, more personal level.
"This series will bring an explosion of fun, live streams, and playful insights into the lives of these amazing women," exclaimed a CAM4 representative. "We couldn't be more thrilled to have selected these extraordinary individuals. Each one brings their own unique style, flare, perspective, and an insatiable curiosity for the art of voyeurism."
Warehouse X in Estonia is more than just a location; it's a playground of immersive experiences. From dedicated broadcasting rooms to tranquil yoga zones, thrilling billiards, luxurious jacuzzis, and strategic photocalls, every nook and cranny of Warehouse X emanates the essence of Naked & Uncut – raw, authentic, and riveting. With over 80 strategically placed cameras capturing every pulse-pounding moment, every interaction, and every whisper of fun, the event promises more angles, more engagement, and more novelty, propelling live entertainment into a new era.
Join us as dreams take flight and become reality! Stay tuned for updates and dive headfirst into the unforgettable journey of Naked & Uncut, where the adventure knows no bounds.
Naked & Uncut Estonia: The LIVE Adventure Awaits!
Connect With Us::

CAM4
Twitter: @cam4
TikTok: @c4culture
YouTube: @cam4official

Naked News
Twitter: @nakednews
IG: thebikinireport

Tempted
Twitter: @TemptedFans
IG: @temptedfans

Warehouse X
Twitter: @warehouse_x
IG: @warehousxofficial
Media Inquiries: influencer@cam4.com