Lola_Crystal: Shaping the Adult Landscape with Passion and Purpose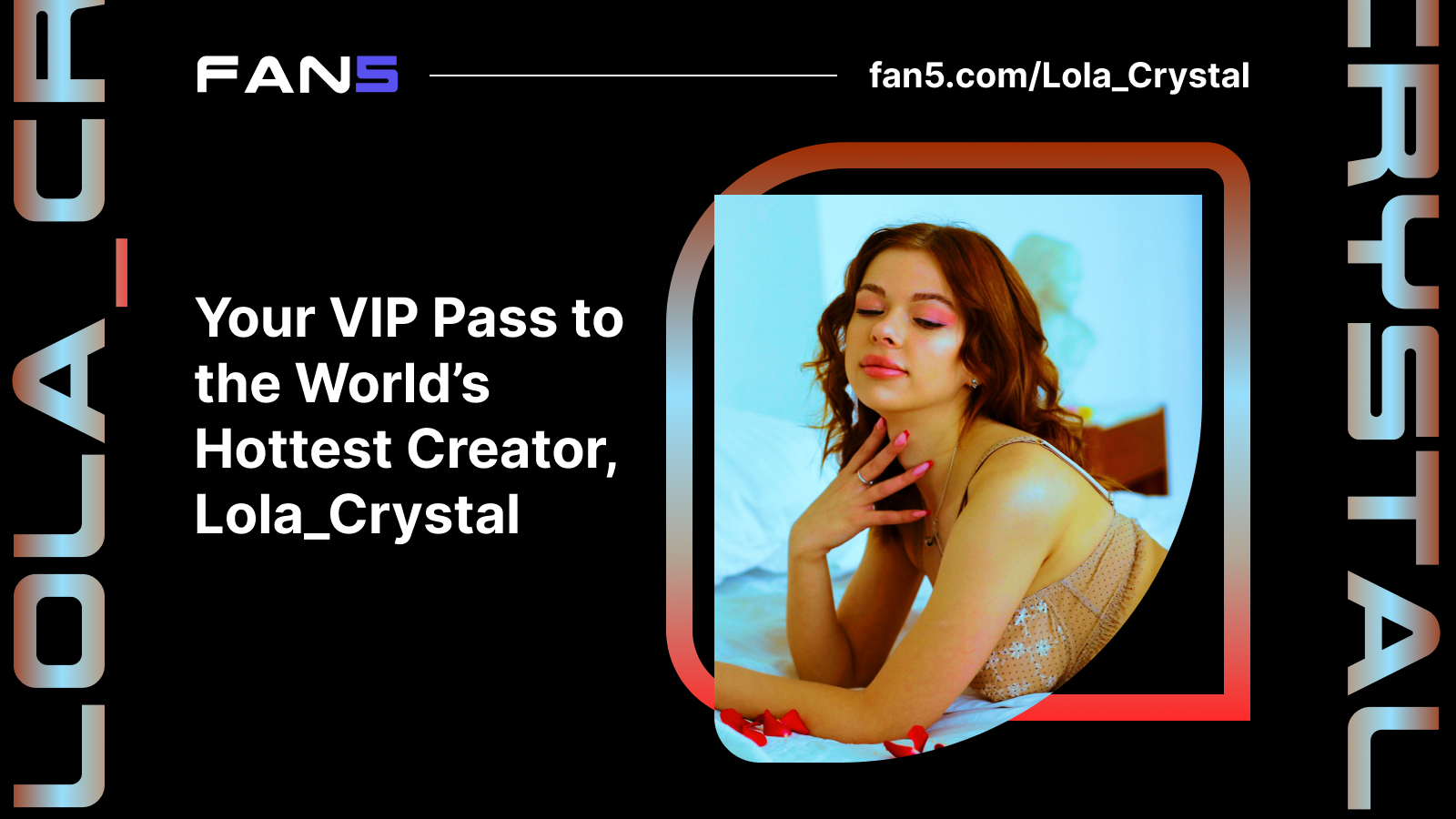 Introducing a creator, you won't want to pass by.    With a zest for life and life experiences, Lola Crystal, is a vibrant and cheerful content creator.  Her vivacious personality and passion for creating captivating content, has taken the digital world by storm. In this featured article, we go deep into Lola's memorable experiences, the impact of her content has on her followers, her approach to criticism, and her aspirations within the adult content industry. Step into Lola_Crystal's world HERE.
A Fun and Wild Ride: A Memorable Photoshoot with an Unexpected Guest
One of the many entertaining anecdotes from Lola's life is a hilarious yet thrilling experience during a photoshoot at a rented photo studio. Little did she know that one of the studios would feature a photoshoot with an alligator! The unexpected encounter led to a comical and adrenaline-filled moment, showcasing Lola's resilience and quick thinking, making for a memorable chapter in her content creation journey.
Question: Could you share a particularly fun or memorable experience you've had while producing content? 

Lola_Crystal: One of the funny situations in my life was when I decided to do a photoshoot and had rented a photo studio. We later found out, one of the studios would be shooting with an alligator and we asked the trainer if we could shoot with the animal. The trainer during the shoot did not seem to be able to cope with the animal, and the alligator suddenly started running towards us. Just imagine what shock we had. I'm half naked and suddenly climbed onto the table. We sat there for a very long time as the alligator continued to stare at me fully naked. Unfortunately, I was not able to get a selfie with the alligator.
Impactful Connections: Lola's Journey Towards Making a Difference
Beyond the glitz and glamour of content creation, Lola shares a touching story of how her interaction with a follower helped guide them away from a destructive path of drug addiction. Lola's ability to inspire positive change in someone's life illustrates the profound impact creators can have on their audience. It's a testament to the influence she wields and the responsibility she embraces as a content creator.
Question: What is your most memorable story about how your content impacted the lives of one of your followers? 

Lola_Crystal: Six months ago, I met a very interesting and smart man. At the time, he seemed to have a problem with drugs. From the second we met; he would continue to come visit me daily. I helped show him that life is full of bright colors and that living a life without drugs can be beautiful. I showed him that there is another option and another way of dealing with the bad moments in your life. He eventually stopped taking drugs. I understand that this is not only my merit, but it was his conscious step forward. Somewhere inside. I would like to believe that I was a part of this change and that he was able to overcome this addiction and become a healthy person based on our interaction. To date, he is very happy, and I continue to communicate with him.
Embracing Positivity: Lola's Approach to Negativity
In the vast world of digital content, dealing with criticism and negativity is a common challenge. Lola, however, remains steadfast in her authenticity and self-expression, paying little heed to negative comments and reviews. Her positive attitude and focus on appreciating her supporters contribute to the strength of her platform, allowing her to continue creating content that resonates with her audience.
Question: How do you deal with negative comments or criticism and how does it affect you and your platform?
Lola_Crystal: I don't care about hate or bad reviews. I always try to be myself, the real person I choose to be and appreciate the people who continue to support me. I understand in life that if some people like you and some don't. That's ok. I am certainly no exception and understand that viewers like specific thinks and specific fetishes. Everyone has a preference.
Living the Fantasy: Lola's Movie Title for Her Life
Drawing inspiration from a unique source, Lola reveals a playful aspiration for her life as a movie title—aligning with her desire to embody the enchanting essence of Thumbelina, a beloved character from a porn cartoon she once discovered. This whimsical choice showcases Lola's creativity and passion for embracing fantasy in her journey.
Question: If your life as an adult content creator were a movie, what would its title be?

Lola_Crystal: Once while searching through the Internet, I came across a porn cartoon. The concept was focused on some type of princess. When I stumbled upon it, I found it very interesting and wanted to feel like that in real life. What kind of princess you ask? Thumbelina.
Dream Collaboration

As a hope for a collaborative venture in the adult content industry, Lola_Cryatal gives perspective on who her dream collaborative partner would be, a name most know and recognize in the industry.
Question: Who in the adult content industry would you like to collaborate with?
Lola_Crystal: I would love to be part of the collaboration with a very famous porn star like Eva Elfie. I don't know what level I need to reach to do that, but I continue to advertise it. She is very famous and almost everyone knows of her. It remains my dream, but I would really love to collaborate with her one day.
Exclusive Bonus Content to Check out

Question: What exclusive bonuses or content do you provide to your followers on the platform?
Lola_Crystal: For those who watched my interview to the end, there is a special discount waiting for you on my new video- a hot oil show. If you buy content for more than $100, I add you to my 'favorites' where you can receive exclusive content every week and absolutely free. This content is not for sale!
Thank you for watching kisses!
Join their community and gain Exclusive VIP Content.  Explore Now
Connect with Lola_Crystal

FAN5 Profile: @lola_crystal
CAM4 Profile: @lola_crystal