KRISTA STARR: Her Rise to Fame as a Webcammer, MILF & Fitness Model
Southern Belle, fitness model, and webcam girl Krista Starr (Kristastarr83) is a powerhouse content creator.  Having been in the industry for some time, she has recently jumped over to CAM4 to show fans from all around the world just how far a happy, horny, and positive attitude can get you.   Having built up an extremely loyal and respectful fan base, Krista Starr is on the rise within this industry.
In this exclusive interview, Krista Starr speaks with CAM4 on how she got into webcamming, the best advice she would give to other women wanting to get into this industry, how fitness has played an important role in her success, and what many of her top tippers request within their one-on-one interactions.
"I have grown such a great fanbase.  I genuinely love and adore talking to each and every one of them.   This is my passion and not just a job," says KristaStarr83.   "When I first got into camming it was a way to earn extra money, then I realized I could sell my content, build a following, and become a boss on my own terms.  This excited me!"
Krista Starr is quickly carving out a lane for herself while staying motivated to reach every goal she has in her life.   She is the epitome of strong – both mentally and physically – and she operates from a foundation of kindness and integrity. She is heavily respected by her colleagues and valued by her loyal fans.
Krista Starr is a true pro at the art of seduction, entertainment, and brand building, and she's ready to tell you about it!
At what point did you decide to become a full-time performer, or did you go into camming as a full-time performer?

Finding a way to earn extra revenue and the ability to become your own boss was really intriguing to me.  It gave me flexibility within my schedule, allowed me to work part-time, and gave me more quality time with my family.    I was originally introduced to webcamming through my boyfriend who had mentioned that this was another avenue to earning some extra money.  I found it to be really fun.
Can you please tell us why it was important for you to partner with CAM4 and become part of this community?  What do you like about CAM4?

Prior to getting on CAM4, I had already been appearing on some other webcam sites.  However, when I explored CAM4 a bit further, I noticed they had good token payouts for their models and seemed to really help a performer succeed.  The CAM4 community is one that I live and having spent the last month performing on CAM4.  I have seen them really go above and beyond with helping me.   Their help with promotion, one on one coaching, and their support team has really made me feel part of their family.  I have not found this type of support on other webcam sites.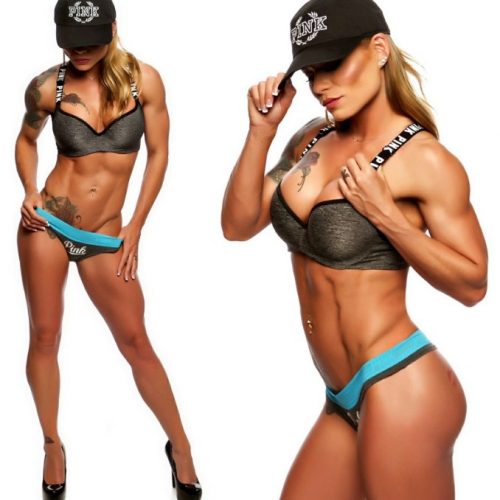 Can you please tell us about your experience the first time you ever attempted to make adult content or film yourself?   Did this excite you?
The first time I ever attempted to make adult content was with my boyfriend.  I was in love, curious about filming each other on camera. and wanted to just have fun.  I am open minded, so doing it felt exciting.  Later, I realized we could sell it which was a bonus.   Lol
Can you please tell us a little about your viewers and fans?  What do they like most about your shows?
What viewers and fans really like about my shows, is that I bring something special and unique to my camera room every time.  I try to promote a happy horny positive attitude and like any great talk show, I talk about everything in my cam room.  I built a strong foundation with my viewers and fans and have developed great respect for each other.  My viewers/fans are not demanding and making obscured requests for free, they value tipping me.  I feel like they respect me, they value how classy I can be, and when they want to watch some more risqué and erotic content, they pay for private shows.   A great feature to have a one-on-one experience with models.  What's great about the platform is that anytime I have a new viewer who is disrespectful or causing issues, I can simply block them with the click of a button.   Simple and easy.
I have grown such a great fanbase.  I genuinely love and adore talking to each and every one of them.   This is my passion and not just a job.
Your broadcasts offer such an array of activities for viewers.  Your shows include so many options for viewers to request and support you.   Can you please tell us some of your most requested activities and what viewers/fans buy (Dirty socks, Panties, Juices, etc.)
I get a lot of requests for anal, foot flash, dirty talk, and pussy play.  A lot of these ask I do in a requested private show from my CAM4 profile.  That's how I get my loyal regulars.  They are the ones that will request numerous private shows, show me great respect, buy my dirty panties and pussy blow pops.  It takes the right customer/fan to purchase merchandise like that.  However, they do sell, and I try to accommodate and welcome everybody as best as possible.  I offer a broad range of things and multiple ways of purchasing videos.  You can either purchase in my CAM4 Fanclub or you can go to my Onlyfans, or ManyVids.  You can either pay full price or join the fanclub to get a discount.
Can you tell us about your incredible fitness journey?   How did you get into fitness and what role does it play in your everyday life?
I got into fitness roughly 9 years ago to drop some baby fat (LOL).   When I was 29 years old, I had a second pregnancy and started to workout to lose the weight.   I instantly got addicted and it became one of my passions.  When I started web camming a few years back, I realize that the two passions work well together.  What's better than a woman who takes care of herself? Not only did I feel great, but I It made my shows even better.    Taking care of your health and your body is number one.  I get a lot of requests for ab flash, comments about being fit, and to show my party trick: flexing my boobs.
How has camming increased your confidence and empowerment as a strong woman?
For me, Fitness was the start of building my confidence in life.  It really got me to a whole other level, and a new profound sense of respect.   People would typically come up to me and start shaking my hand in the grocery store, just because of the muscle that would be shown.  I've put in a lot of hard work into my body, and I have stayed committed.  Once I got my fitness in check, webcamming then brought it to another level.  People were then connecting with me about my fitness lifestyle which then grew my following.   Which in turn gave me the ability to work independently, work from home as a supportive single mom, and reach specific goals I have for myself (like buying a home).
As most women would love to know, is it difficult to cum on cam?   What type of control or focus is required to get to full orgasm while broadcasting live?
Honestly, it's not like in my personal life.  I've been with maybe 10 guys my entire personal life, and I've always just been a real sexual person.  I'm a Scorpio (LOL).   Cumming on camera is not a problem for me.  It's kind of hard to explain, but for me to cum, I know the exact place I need to hit, what mindset I need to be in, and how to power through it.  I know for some women it's harder for them to reach orgasm, but for me it just happens naturally.
What advice would you give to other women who wish to get into camming?  What mistakes would you tell them to avoid?
The advice I would give other women who wish to go onto camming is do your homework.  Make sure you're joining the right cam site and one that fits your personality.  Don't just join any site. First off, each site is different, they don't always pay the same and they don't always respect you.  Like most sites, when you run into an issue you email them, they dodge your emails, they become radio silent.   This is not the case with CAM4.com.  From what I have experienced, they genuinely care about you and how well you are doing.
Make sure you read the fine print and model rules. Figure out what you will and will not do on camera and enforce your standards/rules to your viewers.  Don't be scared to ban people.  Remember, you are live for the world to see (unless you block specific geo locations, countries, and cities).   Decide how far you want to go, what you want to show.   Remember, everyone is watching, and the internet is limitless.   I tend to keep the dirtier stuff for private one on one shows, whereas the free shows I tend to flash and peep to the viewers showing them a glimpse of what they can get.
With any good job, make sure you get a decent laptop, a ring light, and a webcam that has great quality. Make a schedule and stick to it so your viewers and fans know when to expect you LIVE. Watch out for spammers and scammers and last but not least, try to keep it classy or don't give it all away for free.  As many say, "why buy the cow if you get the milk for free !!".  Be yourself. And have fun. :).
Is there a particular goal you have within the adult entertainment industry?
I think the only goals I really have within the adult industry is to just be one of the best CAM4 performers and a face that grows with the company, while making a ton of money.  I've really loved working with the CAM4 family, and I think this will end up being my home.  They have been open to my feedback, have taken suggestions I had on token packages and messaging to viewers.    My goal is to stay with CAM4, make great money, and continue saving for that house (LOL).
CAM4 SHOW SCHEDULE:
Monday-Friday 8pm-11pm CST
CONNECT WITH KRISTASTARR83:
Official CAM4 Profile: cam4.com/kristastarr83
Instagram, Facebook and Twitter: @KristaStarr83