The #CAM4Challenge Contest Proves Anything can be Sexy!

Since we're all doing our part and staying indoors, why not have some fun together?! What will get us through this tough times, is sticking together (from a distance of course) and making the best out of a very serious situation.
Join us and participate in our weekly #CAM4Challenge! Let's have some fun and make each other laugh (& win some extra tokens while you're at it!)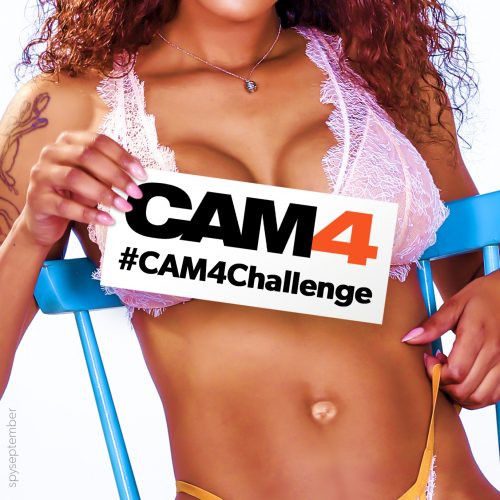 How it works:
Every week we give you a new #CAM4 Challenge.
You tweet out a picture or video of yourself. Showing us, your fans and fellow cammers how creative, funny and most of all how SEXY you are while doing the CAM4 Challenge.
The CAM4 LOGO has to be IN your picture or video somewhere. But you are free to decide where and how. We will give you a logo to print out and use, but if you want to write it on your body for example, we won't be mad, At all.
Use the correct hashtags in order to be found: #cam4challenge and don't forget to TAG US in your tweet: @Cam4 so we can find you!
 The sexiest and/or funniest pictures or videos of each region will receive a Surprise Token Prize at the end of each week and will be published here and on the blog!
And of course you will also get eternal glory and admiration! 
THE WEEK 2 #CAM4CHALLENGE IS: the HOT HANDWASH…
We all gotta do it – now more than ever! So why not make it sexy?! Capture yourself sexing up the hand-wash for chance to win prize tokens. Don't forget the CAM4 Logo must appear somewhere in the image to enter. 
RULES
Performers must have a 2257 approved CAM4 account in order to join this competition
Pictures or videos have to contain the CAM4 Logo in some way.
Tweets have to contain the correct hashtag #CAM4Challenge and tag @CAM4.
You can tweet out as many videos or pictures as you like, but you can only win one prize per week.
There are weekly prize per region. The regions are:
1) US/Canada
2) Latin America
3) UK/Germany/Netherlands/Sweden/Australia/Austria
4)Spain/Italy/France
5) Eastern Europe
6) Other
Winners will be selected by the CAM4 regional managers and will be posted here and on blogs in some regions.