Get in the Black Friday Game with CAM4's #spenditonme Challenge!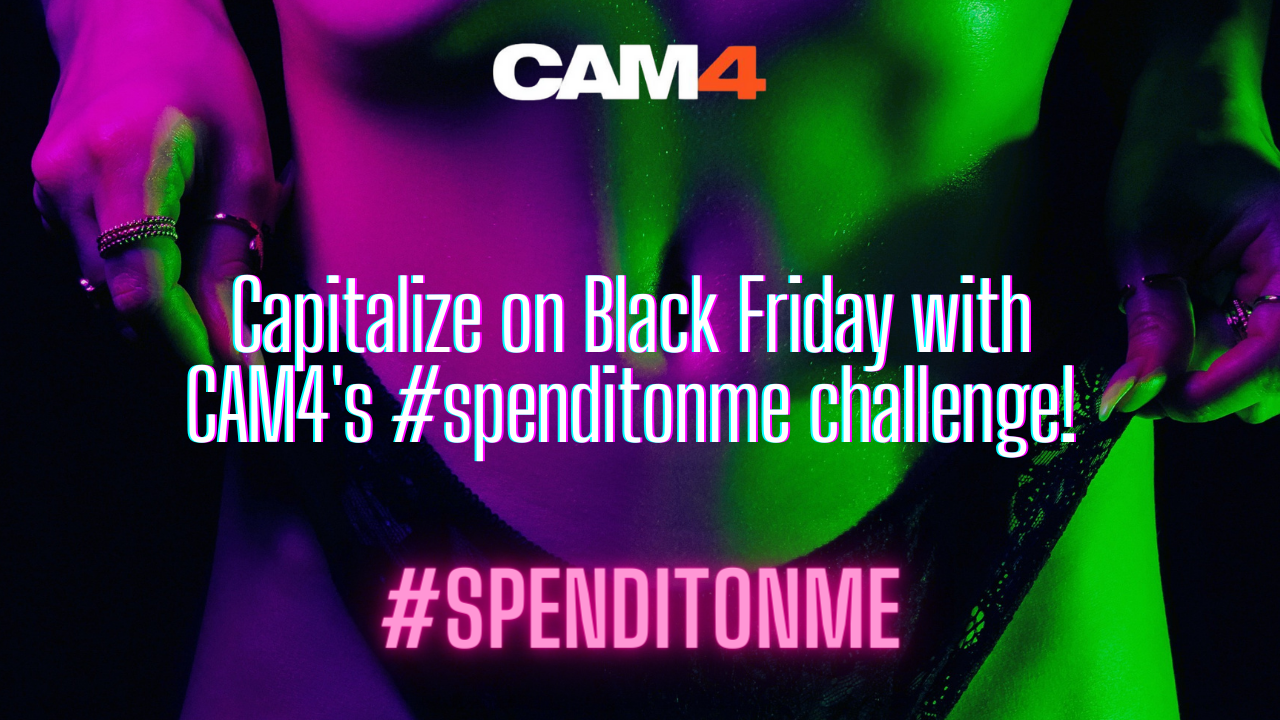 It's almost time for CAM4's annual Black Friday Token Sale! This year, why not get involved in the fun and urge your fans and followers to spend their tokens on you!
Here's how it works:
1. Schedule a Feature Show (min. 2 hours) between Nov. 27th – Dec. 5th
2. Submit your promotional photo & video content to our creative team*
3. We will provide you with your own customized link that connects your fans and followers to the token sale & beautifully designed promotional imagery for you to share on social. We will also be promoting your #spenditonme promo across CAM4's social channels as well! 
4. The Black Friday token sale goes live on Thursday, Nov 25th, 9:00 pm EST and ends Saturday, November 27th, 3:00 am EST – NOW is the time to push your custom promo link as hard as you can to get your fans and followers to get those Black Friday tokens to spend on your upcoming feature show!
5. Delicious prizes available for those who sell the most tokens through their custom link
Top 5 receive a gift box of CAM4 swag
First place receives 5,000 tokens ($500USD value)
Deadline to submit your entry form & details: this Sunday, November 21st, 2021 at 11:59 PM ET.