CAM4 Top Tag Madness Continues with Unlikely Leaders and Surprising Upsets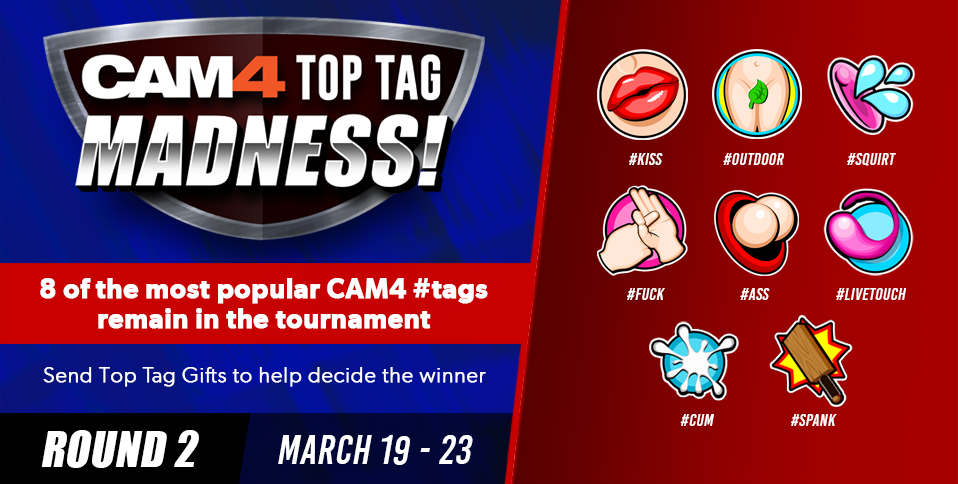 Round 1 Results & Round 2 Matchups
The Skeet Sixteen round of CAM4 Top Tag Madness is now done, and Round 2 is just around the corner.
.
The winning tags have moved on to the Ejacul-Eight.
Round one featured some exciting finishes, dominating blowouts and surprising upsets. #spank came from behind to beat #blowjob in a tight race. #livetouch barely edged out #rollthedice in an exciting CAM4 feature matchup. And the biggest surprise of all, #kiss crushed #private.
.
Is #kiss the new favorite to win it all? We'll find out in the Ejacul-Eight: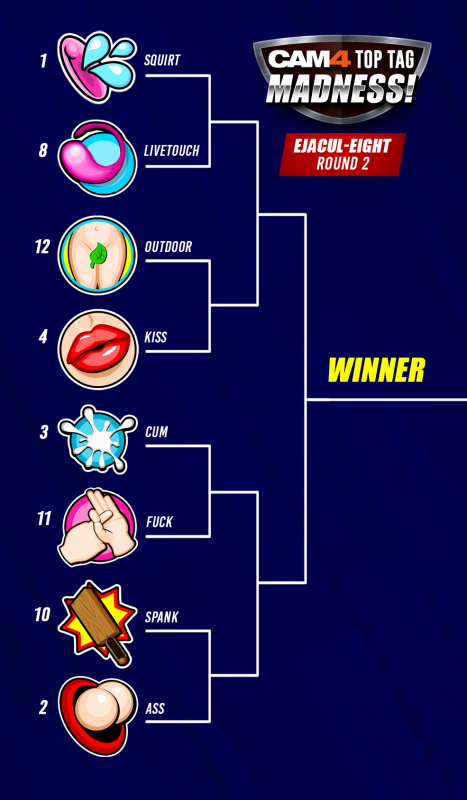 8 gifts remain in the new Top Tag category, one for each tag still in the tournament. CAM4 users can vote for their favorite tags by sending these gifts to performers. After each round, we'll tally how many times the gifts were sent and announce the winners of each match up. The winners move on to the next round. The losers are eliminated. The last tag standing will be crowned Top Tag 2020 (a very prestigious made-up honor).
.
Send performers the gift that represents your favourite tag to make your vote. There is no limit on the number of gifts you can send.
.
Vote early, vote often.